Foundation Stage at MTS
Early Years
At GEMS Metropole we provide children with tailored learning experiences that are appropriate to individual children needs and interest, while underpinning their future learning. Through planned, purposeful play, our children are able to discover, practise and refine their skills in literacy and mathematics, as well as find out about themselves and their environment. They practice and build up their ideas, learn how to control themselves and begin to understand the need for the rules that help them make sense of the world. They are encouraged to think creatively, independently and on their own. The Early Years' team work closely to deliver a curriculum which provides a balance across the areas of learning from nursery to the end of the reception year.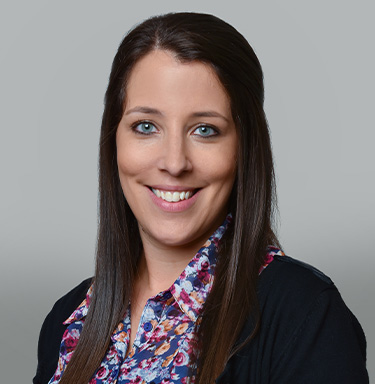 Gemma Brown
Head of Foundation Stage
Meet the Head of Foundation Stage
"My name is Gemma Brown and I am Head of Foundation Stage at GEMS Metropole School. I have worked in the Early Years education system for the past 13 years in a number of different roles."
Explore the Foundation Stage
EYFS Curriculum Overview
The EYFS curriculum is broken down into seven areas of learning and development. All areas of learning and development are important and inter-connected.
Communication and language

Physical development

Personal, social and emotional development

Literacy

Mathematics

Understanding the world

Expressive arts and design
The first three areas are particularly crucial for igniting children's curiosity and enthusiasm for learning, and for building their capacity to learn, form relationships and thrive.
We follow the Statutory Early Years Foundation Stage Framework.

Ongoing observation and assessment forms are a huge part of the EYFS experience and we send parents a half termly update of the observations of their children's learning.

Communication and Language

At GEMS Metropole we ensure that our children are given the best opportunity to experience a language rich environment. We use talk in the classroom daily, to model and teach children how to widen their language as a means of communication.

Children are encouraged to speak in full sentences while using past, present and future forms accurately. Speaking to teachers and other children supports their oracy skills and children are then able to develop their own narratives and explanations.

Our highly qualified staff at GEMS Metropole ensure that children have the opportunity to refine and articulate their spoken language.

Personal, Social and Emotional Development

At GEMS Metropole we are exceptionally proud of the relationships that we have with both children and parents as we believe this builds the foundations to a successful learner.
Our high quality learning environments provide children with the resources they need to develop socially, independently and emotionally.

In Continuous Provision children have ample opportunities to talk about their feelings and are taught how to play cooperatively with others by taking turns and working as part of a group.

Physical Development

At GEMS Metropole the outdoor learning areas provide ample opportunities for the children to not only develop physically, but also to incorporate and use all the skills they have been taught in the classroom.

Our outdoor environment is a palace where children can, explore and manage their own risks in a safe environment. GEMS Metropole has a bespoke sand area that has been designed to enable children the freedom to explore while having the space to develop their control and movements.

One of the areas we are most passionate about is being healthy. Children at GEMS Metropole are actively encouraged to bring a healthy lunch to school and our community rooms offer a sociable space for children to enjoy these.

Mathematics

At GEMS Metropole we provide children with a high quality learning environment that supports children with ample opportunities to develop and enhance their skills in counting, awareness of shapes, understanding numbers and number problems.

Staff use their knowledge and expertise to plan Mathematical activities, in and outside the classroom through practical hands on activities. In lessons we provide children with the opportunity to solve problems practically and with a purpose. Our highly skilled staff tailor learning to meet the needs of all children through addressing common misconceptions while supporting new concepts.

Literacy and Phonics

At GEMS Metropole we want our children to develop a passion for reading and writing for pleasure from the start. Our expectation is that children will leave the foundation stage unit with the strategies and skills to read and write simple sentences ready for them to build on these skills in Year 1. One of the first steps to enable children to access the joy of books is for them to learn the sounds associated with each letter and critical to this is the use of a structured phonics scheme.

Our children follow a bespoke synthetic phonics programme that has been tailored to integrate specific UAE links that are relevant and familiar to the children. The programme allows children to engage with phonics in a multi-sensory way using real life objects, play and rhyme. This systematic teaching of phonics, along with working in partnership with parents, really supports early reading and writing and provides children with a firm foundation on which to build.

Throughout school we use Talk 4 Writing to support early stages of writing and storytelling. Children are provided with text rich stories to support their oracy, imagination and creativity. Our aim is for children to verbally retell stories through images and symbols that they are able to process independently and in their own way.

Understanding of the World

At GEMS Metropole we are passionate about providing our children with the opportunity to observe objects and materials. Each classroom has been specifically designed to enable children the space to investigate and explore in a scientific way. Children are taught key skills in predicting, observing and evaluating to help them make sense of the world around them.

Throughout the Foundation Stage, our designated investigation areas provide children with open-ended opportunities to make links with other areas of the curriculum, while using the many resources that are readily available. We are exceptionally proud of how our children are able to find things out for themselves and then record this using pictures, short films and written work.

Expressive Arts and Design

Children at GEMS Metropole are encouraged to express themselves in a way that reflects their own personality. Children are exposed to a rich learning environment that encourages role-play, art and music.

In Foundation Stage our teachers, along with consultations with the children ,adapt the classroom environment regularly to support children's imagination. These adaptations encourage children to take on different roles where they fully immerse themselves in magical tales through dance and role-play.

Students at GEMS Metropole School are introduced to learning in a fun, welcoming and stimulating environment. At these early ages, children require a lot of care and support through which their curiosity can be nurtured.

The core academic areas of learning in Foundation Stage are:

English
Mathematics
Art
Music
Personal, social and emotional development

The learning of the core concepts of knowledge is achieved through both lessons and hands-on learning, with play and activities being essential components of our Foundation Stage students' day.
Being two is probably the most explosive period of development on a child's journey through childhood and we understand just how important it is to provide a calm, happy environment in order for them to explore and make their own choices.

With a curriculum specifically tailored to children who begin their school journey at two years old, in an age appropriate classroom. Our Rising 3s class is based within the Foundation Stage on our main campus, meaning they benefit from the full range of school facilities and learning experiences, whilst still being in an age appropriate setting.

Our Rising 3's classroom offers a high quality early years provision with a personalized approach. One of the key elements of this class is the home from home feel that it offers, with a natural feel that promotes a calm and welcoming environment. Children have the opportunity to find out about and explore their environment as they begin to make sense of the world around them. Our Rising 3's teacher is passionate and highly skilled in adapting the environment to incorporate the interests and fascinations that our imaginative young children display.

Rising 3s Parent Testimonial

With having two other older children at GEMS Metropole already, Rising 3's was a blessing for my 3rd child. Since Reém has started school, her confidence and social skills have immensely increased. She has an amazing bond with her teacher and fellow peers.

Everyday, she comes home with something new she has learnt through role play, singing and fun led activities. With all that, she has also learnt to follow routines and instructions. She is happy, confident and eager to go to school every morning. The Rising 3's class is a great transition to FS1, Reém is already familiar with being in a school environment and therefore will happily start FS1 next September.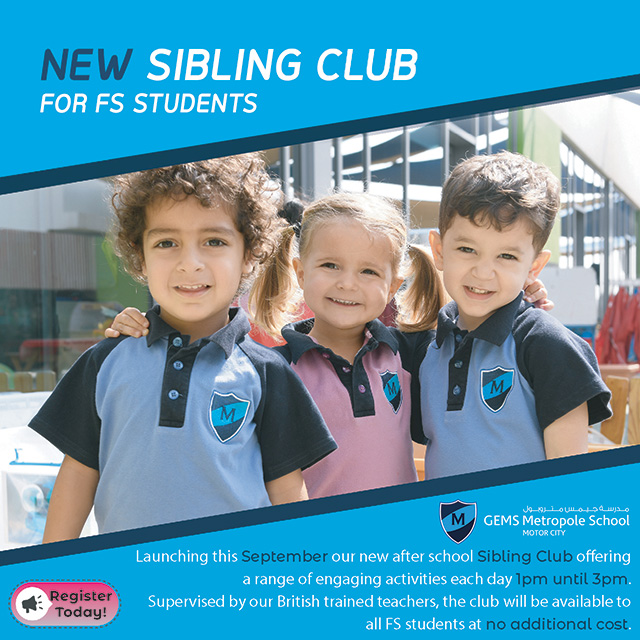 More To Explore
Admissions

View our admissions process for enroling your child.

Facilities

We have a state of the art campus and facilities which create a rich learning environment.

Extra Curricular Activities

We offer programs that introduce students to a variety of exciting and enriching experiences.

School Policies

Policies are important as they help a school establish rules and procedures and create standards of quality for learning and safety.