Sixth Form at MTS
Year 12 and Year 13
Our Sixth Form will inspire our school student leaders to follow the guiding principles of our school, to develop academically, culturally and physically through a commitment to academic achievement and success; by being responsible citizens when representing the school through community service; and by displaying an overall commitment to tolerance and respect in all they undertake.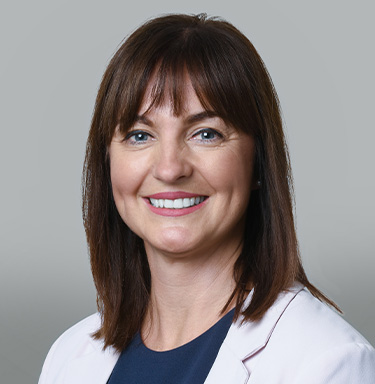 Sara Thomas
Deputy Head of Secondary / Head of Sixth Form
Meet The Head of Sixth form
"It gives me great pleasure to introduce to you GEMS Metropole School's Sixth Form offerings. With careful subject selection, we firmly believe our students will be capable of accessing highly regarded career opportunities throughout their lives."
GEMS Metropole Sixth Form offers personalised pathways available to students, which include IAS and IA Levels, and some traditional AS and A Levels.
A levels have been described as the 'gold standard' of post-16 examinations and they are accepted as an entry qualification into all the best universities around the world.

A levels are particularly well suited to students who have particular strengths in 2 or 3 areas of the curriculum and wish to study them further in greater depth.
The A level is examined at the end of Year 13. The AS level is a standalone qualification taken at the end of Year 12 and cannot be counted towards the A level. Assessment is 100% examination at the end of Year 13.

International AS & A Level

International A levels are also recognized by all the top universities worldwide.
International A levels are similar to A levels but they have a more flexible, modular structure than A level and the syllabus content is designed to have greater international relevance.
Unlike AS level, international AS level modules can be retaken to try to improve a student's score. The AS is half the content of the A level and counts towards the final A level result. It is taken at the end of Year 12. Assessment is 100% examination.

Our Post-16 Phase is being developed with the following core principles:

To ensure we are able to offer accessible courses for our students' abilities and passions, and provide qualifications which will help them access Higher Education Institutions and the workplace.

To build independent, responsible and resilient citizens by giving our students greater autonomy. Sixth Form students will receive the opportunity of greater freedom to help transition them into the independent life at university, as well as further leadership opportunities as student leaders of Metropole.

To provide students with opportunities to enhance their studies by developing skills beyond the classroom, giving them opportunities to develop social responsibility as well as to contribute to the community in which we are situated.
Consider subjects you enjoy and currently do well in. Give some thought to choosing subjects that you have not studied before but don't be tempted to choose them just because they are new. Make sure you have the skills, knowledge and aptitudes which are suited to the study of those subjects.
Listen to the advice of your teachers.
Don't choose a subject because your friends have. Choose what's right for you.
Research which subjects are required or are of benefit for the career you wish to pursue. You don't want to discover that you can't access the career you want because you don't have the right A levels.
Ensure that you do not exclude yourself from any university courses that you may wish to pursue (for example by having too few full A levels or the wrong subjects).

Compulsory Courses for Year 12 and 13

Physical Education
Moral Education

Compulsory Courses for Year 12

Arabic (MoE) - if student holds an Arabic Passport
Islamic - if student is registered Islamic, regardless of passport

Duke of Edinburgh Award
IPQ (subject to academic performance)
Community Service
Prefect / Student Council
Model United Nations

Courses offered in Years 12 and 13

Courses offered in Year 12 (2019/2020)

Courses offered in Year 13 (2019/2020)

English Literature

English Literature

Core Mathematics

Mathematics

Mathematics

Biology

Biology

Chemistry

Chemistry

Physics

Physics

Sociology

Sociology

History

History

Psychology

Psychology

Business

Business

Information Technology

Information Technology

Computer Science

Computer Science

Economics

Economics

Arabic as a first language

Arabic as a first language

Art & Design (2 year course only)

Drama (2 year course only)

Physical Education (2 year course only)

French (2 year course, or 1 year full A Level for native speakers)*

Spanish (2 year course, or 1 year full A Level for native speakers)*

Media Studies (2 year course only)

* Native Speakers must be tested in and approved by the Head of Department

Please Note:

Students will choose a combination of 4 subjects for Year 12 and if following the IAS/IAL/AS/A Level route, will have the option not to continue one onto Year 13.
All students will take Physical Activity and Moral Education as compulsory subjects. Muslim students will take Islamic Studies as a compulsory subject. Students holding Arabic passports must study Arabic (MoE).
Applications to Post-16 will be reviewed and a conditional offer may be made subject to interviews.
Prerequisites: Students must meet the minimum entry requirements for Sixth Form. The standard requirement on to our 'AS', 'IAS', 'IAL' and 'A' Level pathway is 5 GCSE's at Grade 4 (C) or above plus the minimum requirements of each subject. There are specific subjects studied in Sixth Form that will require higher GCSE grades such as Mathematics and the single Sciences. Exceptions may be made, but only after consultation and agreement with the Head of Secondary School and the Head of Sixth Form.
Courses will only be run where there is sufficient student uptake.
The courses choice structure may be subject to change at any time.
More To Explore
Admissions

View our admissions process for enroling your child.

Facilities

We have a state of the art campus and facilities which create a rich learning environment.

Extra Curricular Activities

We offer programs that introduce students to a variety of exciting and enriching experiences.

University Destinations

GEMS students are accepted by some of the world's most prestigious universities

School Policies

Policies are important as they help a school establish rules and procedures and create standards of quality for learning and safety.