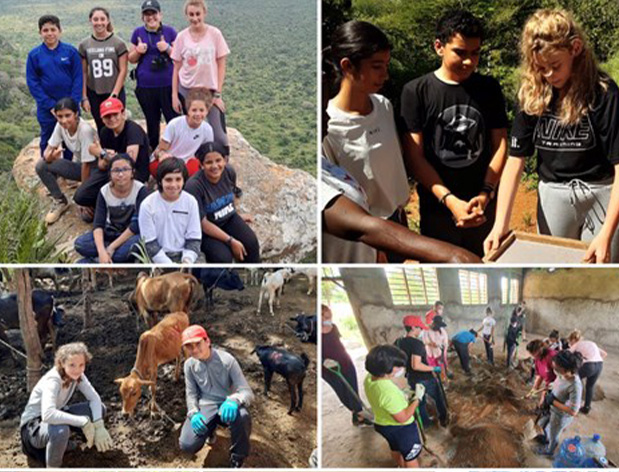 Metropole Heroes
Success Stories
In Metropole, we have always prided ourselves on our students' highlights. We appreciate and admire what they do every day, and we want to continue to show them that what they do to succeed really matters.
A Level Top Achievers - Exam Series 2022

Amazing Success: Exam Series 2022

Kateryna Golovko -

A*, A*, A, A

Hana Abdelsalam -

A*, A, A, A

Rowan Ramadan -

A*, A*, A

Ahmed Reyan Aamir -

A*, A, A

GCSE Top Academic Achievers - Exams Series 2022

Amazing Success: GCSE Exam Series 2022

Yasmine Hamzeh - Grades achieved were

9,9,9,9,9,9,9,9

Munam Ahmed - Grades achieved were 9,9,9,9,9,9,9,8
Antonios Kreouzis - Grades achieved were 9,9,9,9,9,9,9,8
Shazia Maskati - Grades achieved were 9,9,9,9,9,9,9,8
Qasim Syed - Grades achieved were 9,9,9,9,9,8,8,8
Incorporating Values at Metropole
Ali Taghiyev - Innovative Project To Support People With Physical Disabilities

Ali Tagiyev, an inspirational digital innovator, project designed *Smart All System for People with Physical Disabilities." Ali passed the UAE regional phase where he won best innovator, best engineer and best demonstrator and based on the total earned scores won the 'All Rounded Award.' As a result, Ali was selected for Global MakeX Spark Competition 2021.

MakeX Spark Global Competition Award Ceremony was held in June 2021 in the city of Shenzhen in China. This city is a leading global technology hub, China's Silicon Valley, where Ali received the most prestigious Young Engineer Award.

This is such a big achievement compared to the award received at the previous competitions. During the last three years, Ali has actively participated at various coding competitions, including UAE Online Robotics Competition which was held in October 2020, where his team took 1st place among the teams age 11-14.

Conor - Huge challenge of rowing 90km

9th October 2020 – 2 friends and I, took on an exciting but daunting 90km rowing challenge to raise much needed funding for The Water Project. The funds we raised from this would help to provide access to clean, safe and reliable water across sub-Saharan Africa - one community at a time.

When we discussed a challenge to try and raise some money for The Water Project, we decided to add our ages together and that gave us the 90km idea. (Our ages were 24/28 and 38.)

We set out at 6am and began our rowing challenge. Our plan was simple, we aimed to maintain a 1min47second split per 500m which would mean it would take each of us roughly around 3mins40secs to row 1000m, when we would change the rower and we would rotate like this for 90km. (On the changeover, we would aim to limit time wasted and this would leave us aiming for a target time of under 6 hours.)

We completed our 90km row in just 5hours and 23minutes.

It was an exhausting few hours but the sense of accomplishment and achievement was just brilliant, the latest amount raised when I checked was just under 14'000AED, which for 3 friends to sit down and do with only 10 day between idea and event, was something to be very proud of.

The money raised will be well received by The Water Project and I can't wait to see the difference it makes in some people's lives!

In February 2020 students from GEMS Metropole School visited Kenya to help build a new school in Kenya. They worked hard throughout the entire expedition. They started by laying the floor for

the new school building as the old building had been deemed structurally unsafe.

They also made part of an elephant deterrent fence which was harder than it sounds and looks. This helped the local community keep their valuable crops free from hungry animals.

De-worming the goats was a hit with the students and they enjoyed goat snuggles afterwards. They were very pleased with themselves as the students managed to beat their target of 100 and de-wormed 122 goats! This was a great help to so many of the local farmers and an amazing opportunity for the students to give back to a global initiative.

Kevin Climbing Mount Kilimanjaro

Kevin, a keen sports person and caring teacher, decided to use his abilities and his time to support others who are in need.

Kevin has been a teacher at GEMS Metropole since September 2016. In Summer 2019 he was part of a group of people to take on the challenge of Africa's tallest mountain to raise funds and awareness for a UK based charity who supports victims and families of those who suffer from brain tumors.

Mount Kilimanjaro stands at 5800 meters in height. It took the team 7 days to reach the summit and another day day and a half to descend. The daily routine began at around 6am when the team got up to have breakfast before beginning their slow walk. The temperature and altitude all added to the difficulty and the hikers had to ensure to have enough clothes, water and food to keep their energy levels. Each day the team hiked all morning before stopping for lunch and chat with their guides before the began once again walking in the afternoon.

When they arrived at camp they would wash from a basin of water to clear off the dust from the day before sitting down in the mess tent for dinner. Nights were cold and climbers slept in wrapped up in their sleeping bags in their tents with plenty more clothes on including a hat in order to try and keep warm.

With the altitude and the cold it was often difficult to get any sleep but the rest was well needed before the next days walking.

All 12 of the group managed to summit but the biggest achievement was the fantastic amount of money that was raised to support families of those affected by brain tumors.

Lauren - Chopped for Cancer

In August 2017 and most recently in April 2021, I chopped my hair off for cancer research. I am lucky enough that my hair grows fast and thick. Not what you need when living in Dubai with the heat!

Over 4 years ago, a very close family friend was diagnosed with cancer. A form of cancer that can be 'controlled' with chemo but will she will never fully recover. During her first round of chemo, she began to loose her hair. She is a fighter and is still going through treatment to this day.

This spurred me on to have my hair chopped off to donate to Little Princess Trust. A charity that supports young children in creating wigs during their cancer treatment. To find out more and how you could support others who have lost their hair during cancer treatment visit their website littleprincesses.org.uk

Mila - A Charitable Birthday Party

While most children look forward to receiving gifts on their birthday, one young GEMS Metropole student decided she wanted to visit an orphanage or hospital instead to make other children happy.

GEMS Metropole student Mila aged 7 was first inspired to "make some children happy," after a conversation with her mum about the cost of birthday parties and how people are in need in the world.

Having recently celebrated her birthday, Mila decided to find children who needed a friend instead of having a birthday party. The little girl's charitable endeavours not only impressed us at GEMS Metropole, but also her parents. Rama said: "I was really surprised and proud of Mila when she asked to celebrate with the orphans on her birthday and I think actions like these to come from a 7 year old shows that kids can still be thoughtful and not only think of toys and cakes on their birthday."

As part of the GEMS Jewels of Kindness Initiative, which recognises students for their acts of kindness, Mila has been and will continue to be supported by her teachers and everyone and GEMS Metropole to turn her dreams into reality. Mila's mum continues to work with us to support her daughter's ideas to benefit those in need "It was amazing how you guys responded to this and I am so happy that you are taking it really seriously as we need to spread more news like this"

While this was a first for the seven-year-old girl, it probably won't be the last as she is already thinking about sorting through her clothes and toys to give to a charity.

Mila hopes to visit the Al Jalila hospital in the very near future to continue her charitable work.