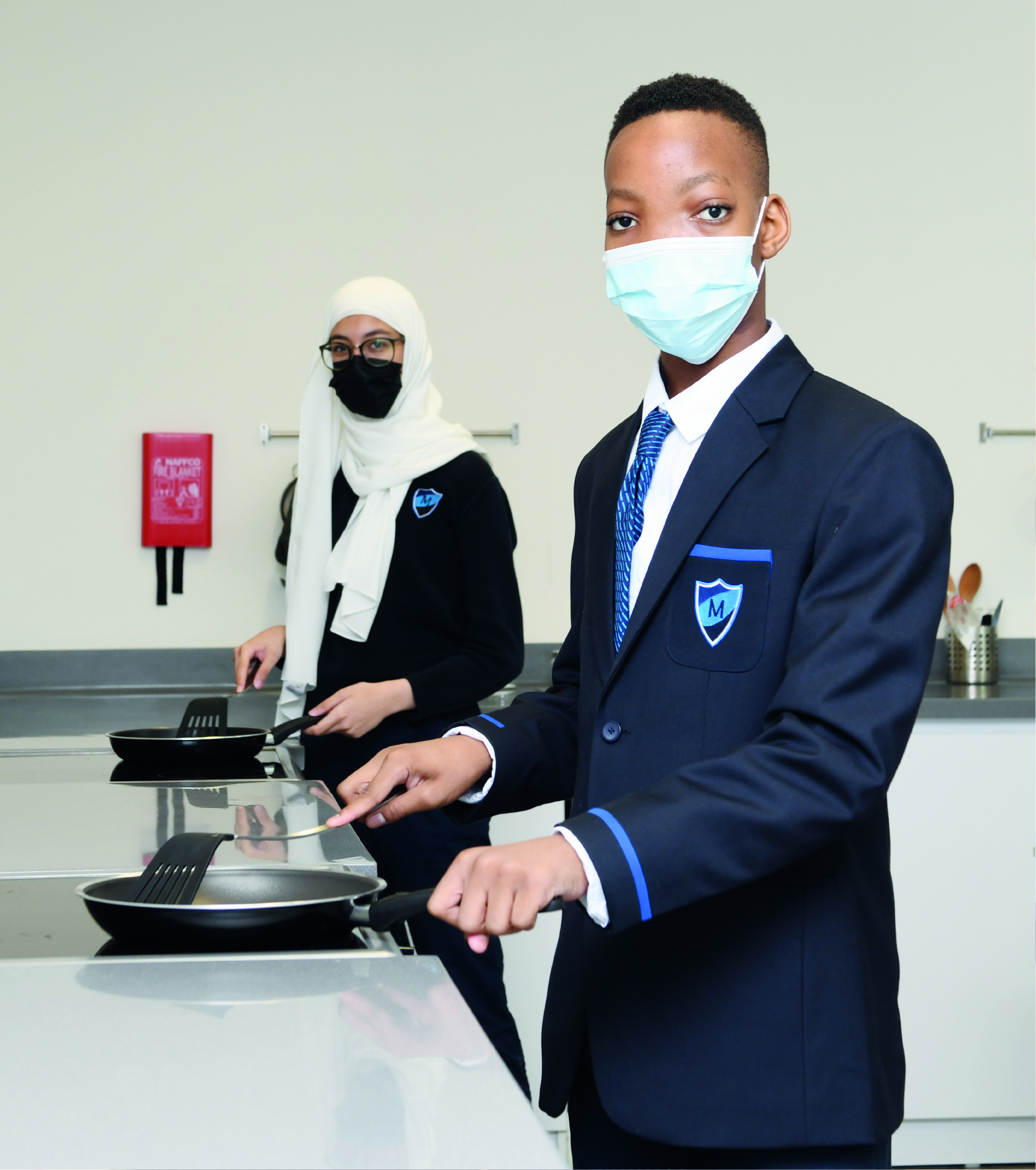 Senior School
Metropole senior school covers students in year groups 10 to 13, aged approximately 14 to 18.
The senior school focuses on developing future leaders through offering world class provision via academic excellence, pastoral support and enrichment opportunities, which make up the main ingredients of an outstanding school.
Linking into our whole school vision, we aim to ensure that our senior students are well equipped to independently lead on their individual next steps when venturing into the real world.
Our senior students will be offered a wide range of academic and vocational pathways including opportunities to undertake work experience, participate in university fairs, build networks with local buinesses through our 1Hub, complete life skill certificates awarded by Highfield and our careers counsellors hold regular meetings with all of our students in years 10 to 13. This ensures our senior students receive bespoke and personalized learning programmes.
The new sixth form centre is home to state-of-the-art facilities including workshops and specialist spaces for our BTEC programmes. Technology is at the fore and students have access to their own pods where they can work on a variety of projects and build their independent research skills.
Our experienced Heads of year and our lead teachers deliver a mentoring system which oversees both the academic performance and wellbeing of our students. Students are holistically supported through frequent monitoring and tracking systems and they have access to a range of specialist services if needed.
The enrichment programme is vast and incorporates accreditations such as the Duke of Edinburgh award, where we see our students lead on expeditions in developing countries. Debating is practiced through our students leading Ted Talks and hosting Model United Nations conferences. The IPQ qualification allows students to lead their own learning in preparation for university assignments at undergraduate level.
With high expectations of behavior and personal qualities, our senior students leave Metropole ready to lead fulfilling lives both at home and at work and they go on to become lifelong learners.