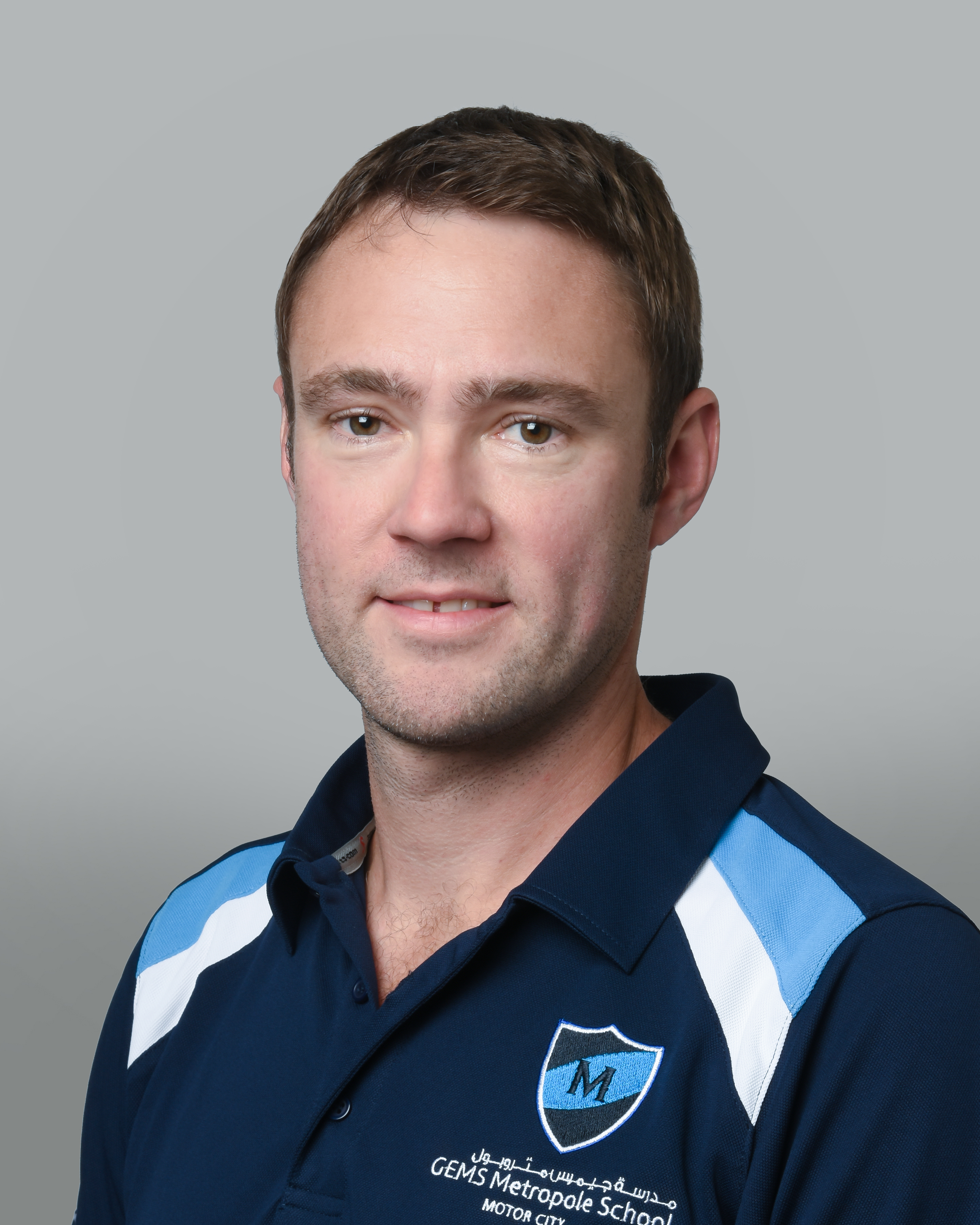 Chris Waldron
Head of Sixth Form (Pastoral)
My name is Chris Waldron. I was born in London and was lucky enough to have attended a sports oriented school which confirmed my passion for sport and education. Having worked in various countries around the world including England, Spain, Malawi, Kuwait, and the UAE, I have enjoyed a wide range of cultures and gained valuable experiences which I have brought to GEMS Metropole Schoo.
I gained my degree in Physical Education from St Mary's University, London and completed my teaching qualifications at an outstanding school in Luton, England. I have taught a variety of curriculums including the PYP program and the English National Curriculum to both primary and secondary pupils. Before teaching, I managed a gym in London and have gained my qualifications as a personal trainer and sports massage therapist. As well as travel, I enjoy playing and watching a wide variety of sports and still actively participate in football, Gaelic football and triathlon.
I believe that Physical Education is a vital subject within school having witnessed the positive influence a PE department has in all aspects of school life and how it helps to create a whole school approach to a rounded education. I like to create a safe and inclusive environment where pupils are able to challenge themselves and demonstrate their skills. My aim is to help pupils take ownership of their learning and look forward to them becoming lifelong participants in physical activities.
With an ever increasing Sixth Form cohort, I look forward to seeing the positive impact that the students can make on the whole of the GEMS Metropole Community. We aim to guide students through their Key stage 5 studies and see them further develop them as individuals whilst preparing them to become a valuable member of our global community.