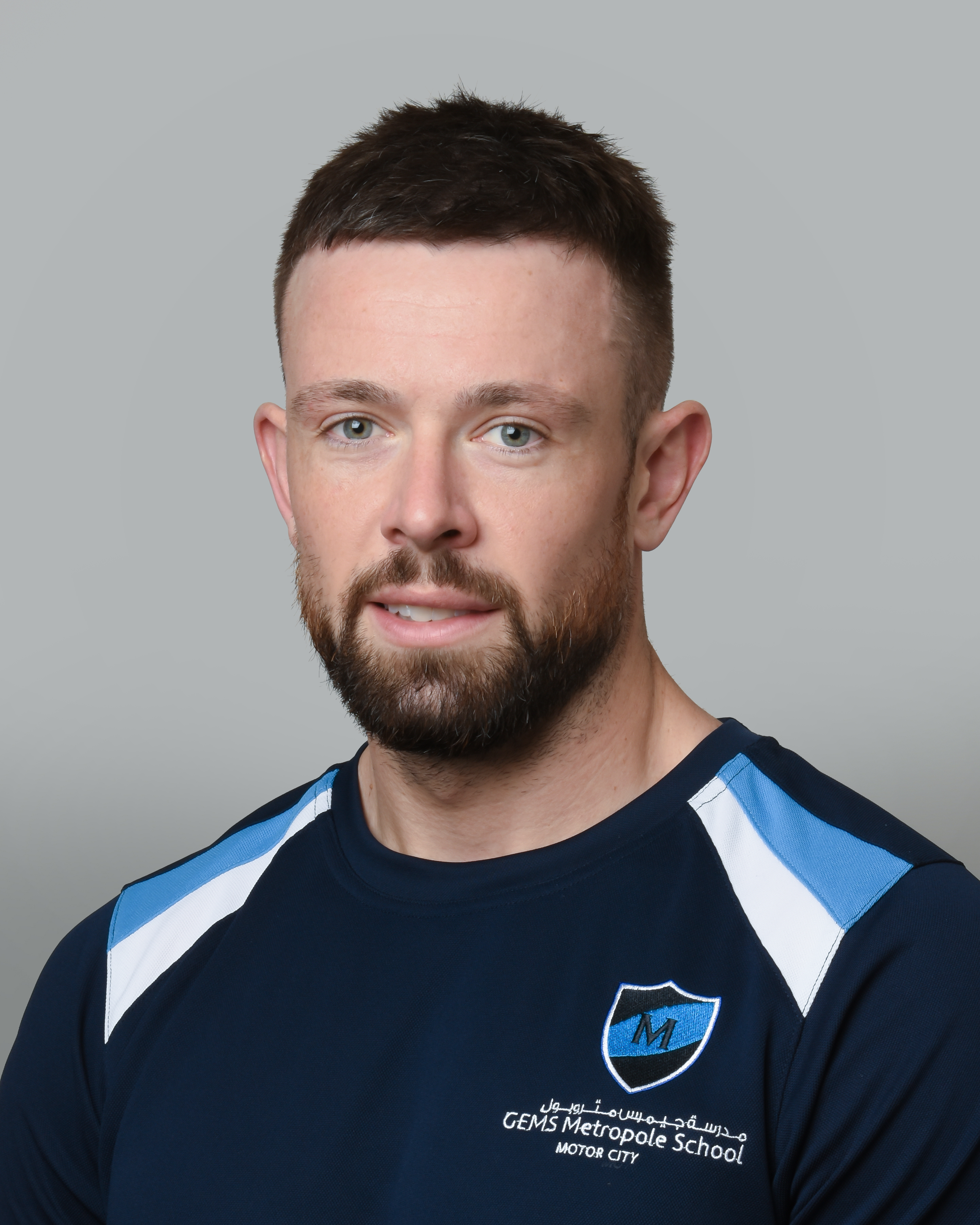 Conor Clarke
Head of Year 9
My name is Conor Clarke and I am a Physical Education teacher.
I grew up in Omagh, Northern Ireland and graduated from St Mary's University College Belfast in 2015 with a BEd Hons Degree in Primary Teaching with Physical Education. I spent the first 3 years of my career teaching in Northern Ireland and in 2018, I moved to Dubai to take up a teaching role here at GEMS Metropole.
To date, within my classroom I have always strived to create a holistic and positive learning environment that caters for the individual needs of each pupil within that class, regardless of ability level or subject. I fully appreciate the varying learning styles and techniques used within lessons and aim to ensure progress regardless of style or ability, largely focusing on the process involved and the progress of each pupil as opposed to totally focusing on 'just' the outcome.
Within my new role as Head of Year 9, I feel confident in liaising with pupils, staff members and parents regarding any issues that may arise, including academic, pastoral and behavioural issues. I fully accept responsibility for leading the Year 9 cohort, their wellbeing and progress throughout the year, and I look forward to seeing them develop and mature into young adults.
I am now entering my third year at GEMS Metropole and I am really looking forward to beginning a new year and excited about my role as Head of Year.