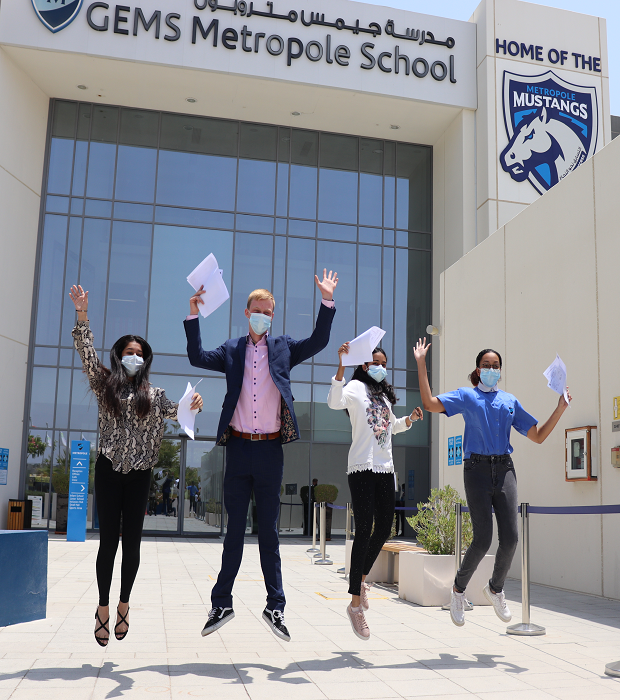 Examinations
GEMS Metropole School offers The National Curriculum for England and is therefore an independent examination centre for the British examination boards that provide IGCSE, GCSE and GCE, AS & A Level courses outside the United Kingdom. The school is registered as an examination centre with PEARSON (EDEXCEL), AQA, and OXFORD AQA.
GCSE and A Level Summary for 2021
We are incredibly delighted for our students and their excellent achievement, but more importantly for their resilience, determination and ability to adapt during such testing times. Students have improved on the grades achieved last year, leading to our best yet GCSE and A Level results. This is testament to their hard work and the great effort of our teachers. Our students are now on their way to pursue amazing things and we are excited to see how they continue to develop throughout the next stage of their educational journey! It is a special time for our school and we are proud of what is being achieved, and what will continue to be achieved.
GCSE Results Summary 2021
| | |
| --- | --- |
| Grade | % of grades Achieved |
| 9 | 9% |
| 9 - 8 | 21% |
| 9 - 7 | 38% |
| 9 - 6 | 59% |
| 9 - 5 | 76% |
| 9 - 4 | 89% |
| Pass | 100% |
GCSE 2021 Subject Performance
| | | |
| --- | --- | --- |
| % of Grades | 9 - 6 | 9 - 4 |
| English Second Language | 100% | 100% |
| Music | 100% | 100% |
| Spanish | 100% | 100% |
| Media Studies | 88% | 100% |
| French | 88% | 88% |
| Fine Art | 87% | 100% |
| Textiles | 82% | 100% |
| Biology | 75% | 91% |
| Drama | 75% | 88% |
| Photography | 67% | 87% |
| Computer Science | 65% | 88% |
| Chemistry | 62% | 87% |
| Mathematics | 62% | 89% |
| Geography | 60% | 80% |
| Physical Education | 59% | 94% |
| Graphic Communication | 57% | 93% |
| English Literature | 56% | 99% |
| ICT | 55% | 93% |
| Physics | 55% | 80% |
| History | 54% | 81% |
| English | 53% | 100% |
| Business Studies | 51% | 81% |
| Economics | 47% | 94% |
| Sociology | 50% | 70% |
| Psychology | 43% | 71% |
| Arabic First Language | 26% | 74% |
GCSE 2021 Stand-Out Student Success
George Vickers : x7 grade 9s, x1 grade 8
Minhal Hasnain : x7 grade 9s, x1 grade 8
Alaa Elsharif : x5 grade 9s, x1 grade 8, x2 grade 7s
Neha Nikhil Newalkar : x5 grade 9s, x1 grade 8, x2 grade 7s
A Level Results Summary 2021
| | |
| --- | --- |
| Grade | % of grades Achieved |
| A* | 20% |
| A* - A | 41% |
| A* - B | 75% |
| A* - C | 89% |
| Pass | 98% |
A Level 2021 Subject Performance
| | | | |
| --- | --- | --- | --- |
| Subject | A*-C | A*-B | A*-A |
| Art and Design | 100 | 100 | 100 |
| Fine Art | 100 | 100 | 100 |
| Graphic Communication | 100 | 100 | 100 |
| Economics | 100 | 100 | 100 |
| Drama and Theatre | 100 | 100 | 100 |
| Media Studies | 100 | 100 | 33 |
| English Literature | 100 | 100 | 33 |
| History | 100 | 100 | 20 |
| Psychology | 100 | 90 | 30 |
| Textile Design | 100 | 100 | 0 |
| Arabic | 100 | 100 | 0 |
| Further Mathematics | 100 | 100 | 0 |
| Business Studies | 86 | 76 | 48 |
| Mathematics | 90 | 70 | 55 |
| Computer Science | 100 | 67 | 33 |
| Sociology | 83 | 67 | 17 |
| Chemistry | 100 | 63 | 63 |
| Information Technology | 100 | 50 | 50 |
| Physics | 69 | 46 | 15 |
| Biology | 63 | 38 | 25 |
A Level 2021 Subject Performance
Gaweed Elmogy : 3A*, 1B
Aryanna Gandhi : 2A*, 2A
Shanessa Fernandes : 3A*
Omar Shendy : 3A*
For further information regarding examinations, please refer to the below policy:
For any queries please contact: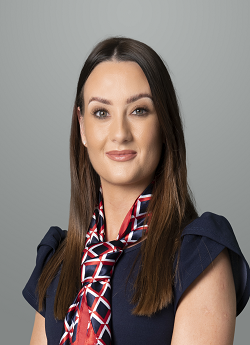 Examinations Officer - Miss Mairin Crozier
Email: [email protected]
Call: 04 550 7235