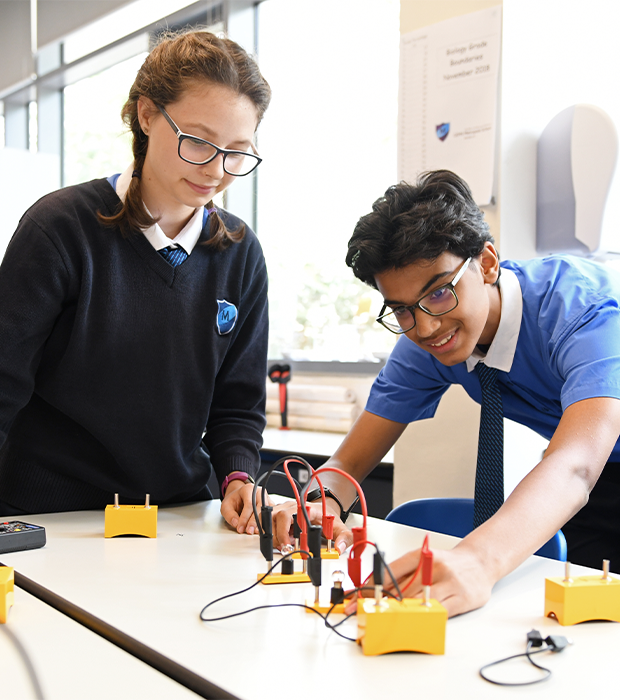 Admissions Process
How to begin your child's journey...
GEMS Metropole School has an open admission policy and does not accept students based solely on their academic ability. All applications are analysed, prior to confirming availability.
However, our student admissions procedures aim to ensure that every child admitted has a good chance of succeeding in the balanced and academic programmes that we offer.
Admission
To apply for admission to GEMS Metropole School, Motor City, you must fill out an enquiry.  An enquiry is an online application form.
Click here to begin an enquiry.
Application Process
Step 1: Click here to be taken to the enquiry page.
Step 2: The first part of the application will require:
Parent/Guardian's name
Relationship to the applicant
Valid email address (your enquiry reference number will be sent here)
Contact number
Applicant's name
Applicant's date of birth
Year level being applied for
Step 3: Submit the above information.
Step 4: An enquiry has been created at this point. You may complete it immediately or continue it when you chose.
Step 5: Check the inbox of the email address provided to find your enquiry reference number. Do not lose this number.
Step 6: Return to the enquiry page and complete your admission application.
You may include siblings in this application.
You have the option to 'Save and Continue Later' at all times during the process.
Step 7: Once you have completed the entire enquiry including the payment of the registration fees, you will receive another email including a link through which you should upload the required documents.
These documents are:
Emirates ID card back & front (Copy of child's and both parents)
Passport (Copy of child's and both parents)
Residency visa page (Copy of child's and both parents)
1 recent passport size photograph of your child
1 recent passport size photograph of parents (for parent yellow lanyard, can be handed over to reception)
Copies of your child's last school reports for all children entering Year 1 and above (in English);
Copy of your child's immunization Card and completed medical report
As per KHDA regulations; if your child is offered a placement (Year 2- Year 13), a Transfer Certificate or Leaving Certificate from previous school is a must to complete your enrolment process.
KHDA Transfer Certificate Guidelines
Transfer certificates (TC) are an integral part of the KHDA registration process. Download the guidelines here.
Please note, it is mandatory that all GEMS Metropole Students complete their KHDA registration with our Government Relations Executive, other wise students will not be able to attend their classes.
Assessment Test
CAT4 Assessment tests are held by members of our Faculty Team for students applying for Year 3 and above, which give us an opportunity to see each student's abilities in various areas of the curriculum and their ability to interact with our team. This is important as we want to ensure that our curriculum is suited to each individual child's needs and that the student is placed in the right class with the right teacher who can accommodate to their needs.
For entry into Foundation Stage
We use a play based assessment, screening the emotional, social and communication skills of the child.
For entry to Year 1 and Year 2
A written English and Mathematics test will be held.
Our Faculty Team are trained in student development and are aware that each child is different and unique with varying abilities.
If you would like more information about assessment or admission to GEMS Metropole School - Motor City, please call us on 04 550 7200.