Innovation
At GEMS Metropole, innovation, enterprise and real-world connections are an integral element of our curriculum. We are Eco-School Green Flag Gold accredited due to the environmental actions our students take and recently opened our Forest School areas. Alongside our curriculum, students have a range of opportunities to develop enterprise, innovation and leadership through events such as the Model United Nations competition, the Duke of Edinburgh award, Active Leader lessons and Expo projects.
We believe 'Education Technology' is a powerful vehicle to develop innovation skills. As well as supporting innovative teaching, use of 'Education Technology' prepares our students for life beyond the classroom.
Apple Technology
At GEMS Metropole we believe that innovation is the lynch pin for learning across all subjects in the curriculum. We have implemented an Apple bring your own device policy throughout the whole school.
Why we chose the iPad for Key Stage 1 -3
iPad is designed for complete freedom of expression and freedom of movement. With amazing apps and advanced built-in technologies, iPad can be anything students want it to be, and has the power to create anything students dream up. Yet it's so intuitive, they can immediately take an idea and run with it. The perfect device for learning at Metropole looks nothing like a computer.
All of our students are provisioned with Managed Apple ID and get 200GB of free iCloud storage. iCloud safely stores all of a student's documents and projects, keeping them up to date, secure, and accessible from any device. We envision that this amount of storage will be more than enough for their learning journey through our school.
Apple Curriculum
Every student learns differently, finds inspiration in different places, and communicates ideas in their own way. Our 'Everyone Can Create' consists of four projects that introduce the fundamental skills and techniques of drawing, photography, video, and music. Our students use free apps available on any iPad and take advantage of the built-in camera, microphone, speakers, Multi-Touch display, and Apple Pencil.
Coding on iPads
Swift Playgrounds is a revolutionary app for iPad and Mac that makes learning Swift interactive and fun. It requires no coding knowledge, as its block based, so it's perfect for students just starting out with code. Students solve puzzles to master the basics using Swift. This language is used to develop some of the world's most popular apps such as Facebook, Uber, Slack, LinkedIn and WhatsApp. Students take on a series of challenges, within a gamification environment and progress to more advanced playgrounds.
Robotics and Drones
Students can watch their code spring to life by programming real robots, musical instruments, and drones. Swift coding provides engaging playgrounds that let students configure and control our educational robots.
Our Tello EDU drones support block programming. Students simply drag coding blocks on the screen to program drones and enable certain movements. We have a dedicated scheme of work that teaches students how to use the Swift programming language to code on their iPad while following an amazing storyline. Tello EDU playgrounds app allows students to command multiple Tello drones to fly in a swarm, perform flips and other acrobatic movements.
In our KS1 curriculum we have access to the LEGO WeDo 2.0 kits. This allows students to bring to life 280 different building elements, that motivate students to collaborate, build, problem-solve, and explore, all while deepening their STEAM learning and developing 21st century skills. The combination of physical LEGO bricks and intuitive block-based coding environment means that interactive and creative learning is easier. Students can see their builds in action, test and refine their problem-solving skills all within a lesson.
For KS2 we have our LEGO Mindstorm Kits. This allows students to experiment by combining their design and coding skills, they can create innovative solutions to real-world problems with the use of our Mindstorm EV3's.
Virtual & Augmented Reality Headsets
At GEMS Metropole we have two different categories of devices that students can use. The first is the ClassVR headset and the second is the Oculus Headset. These devices provide our students with an opportunity to learn through experience, in contrast to the traditional methods of reading and writing. They are able to see and experience extraordinary locations within the classroom. Students are transported out of the classroom and their imagination is allowed to flourish. Using our headsets, we can provide students with travel experiences that would not be possible or practical. Finally, even long after the VR experience has finished, it provides our students with a memorable educational reference that can be later reflected on.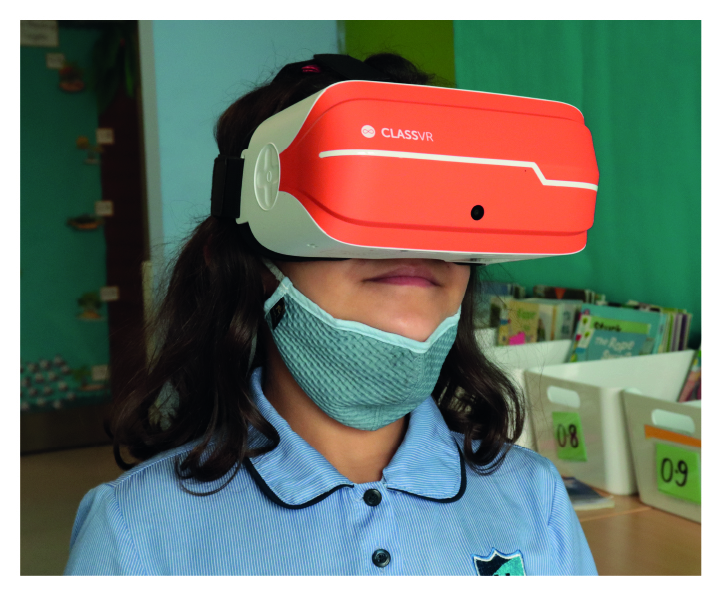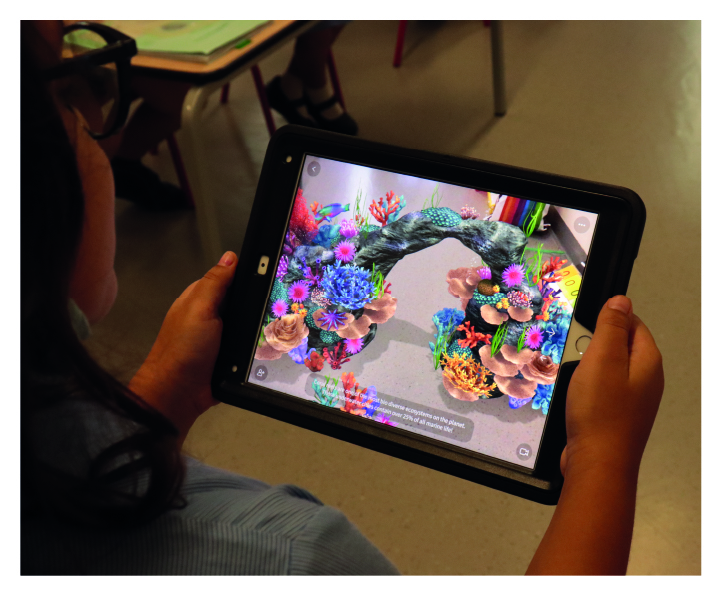 3D Printers
3D printing works by starting with a digital model in a 3D CAD (Computer Aided Design) file and then creating a physical three-dimensional object.
Here are just a few examples of how our students can use our 3D printer in the classroom:
History students can print out historical artifacts to examine
Visual Art students can print out 3D versions of their artwork
Geography students can print out topography, demographic, or population maps
Chemistry students can print out 3D models of molecules
Biology students can print out cells, viruses, organs, and other biological artifacts
Math students can print out 3D models of problems to solve
We have also just purchased a state-of-the-art 3D food printer. Our Foodini 3D printer works with an open capsule system. Students can insert fresh ingredients into a capsule, that they can then put inside the 3D printer. These ingredients are then 3D printed according to the recipe chosen by the users. The 3D print's layer thickness depends on the ingredient.
Safety whilst working on digital devices
Working in partnership with an Apple Authorized Education Specialist we have implemented a E-Safety package to keep all of our students safe online. This solution incorporates a Parent app that provides management controls for parents, giving them the ability to limit apps and device functionality on student devices.
Restrictions: Restrict games, apps and social media, or set up rules that restrict social media use to certain periods of time throughout the day.
Location: Receive a notification when the student arrives safely at school.
Control: Turn off specific apps whenever the student is required to focus on homework.