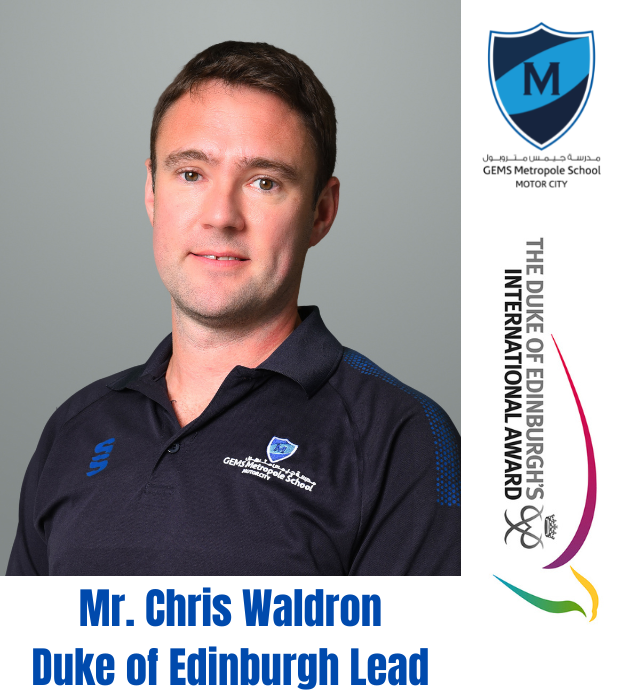 Duke of Edinburgh Award
Awards and Success
GEMS Metropole School is excited to offer the Duke of Edinburgh's International Award from September 2020. This globally recognized award equips young people for life and work.
Not all learning happens in the classroom. Young people need experiences outside the classroom to become committed, responsible and fulfilled future leaders of the world.
What is the Duke of Edinburgh's International Award?
The Duke of Edinburgh's International Award is also known as DofE, The Head of State Award, The President's Award Scheme, The International Award for Young People, and the Governor General's Youth Award. The Award is available to all 14-24 year olds and is the world's leading youth achievement award. It equips young people for life regardless of their background, culture, physical ability, skills and interests. Doing the Award is a personal challenge and not a competition against others; it pushes young people to their personal limits and recognises their achievements.
Since its launch over 60 years ago, the Award has inspired millions of young people to transform their lives. Through non formal education, the Award can play a critical role in a young person's personal development and is achievable by any 14-24 year old who wants to take up the challenge.
Why take part in The International Award?
Universities and employers are now looking at what candidates can offer and are young people prepared for the next step in their careers. The International Award can make an excellent contribution to a candidate's personal and social development, helping to develop:
Self-belief and self-confidence

A sense of identity

A

sense of responsibility

New

talents and abilities

Team

-working and leadership skills

The

ability to learn from and give to others in the community

Independence

of thought and action

An

awareness of their potential

New

relationships

Key

skills including problem-solving, presentation and communication
Universities and employees in many companies think highly of the International Award and it can be included in students' personal statements and job applications in future careers. In addition, students can meet new friends to develop teamwork and leadership. Please see the Duke of Edinburgh's International Award website for more details: http://intaward.org/
Over 50 students from years 12 and 13 took part in their Qualifying Adventurous Journey in Term 2 for both the Bronze and Silver Award. Having taken part in the Practice Journey the previous term, the participants were fully prepared and made the necessary adjustments to kit, planning and organisation. This meant that the Journey was a huge success and it was great to see all the groups making such big improvements and progress.
The groups were given a route that was a challenge to their navigational skills but also allowed them the time to explore the surrounding area to complete their Journey aims. Feedback from the assessors was very positive but we await the final group presentations before we can sign off the Adventurous Journey in their log books. The students continue to work away on their volunteering, physical activity and skills sections of the Award and we look forward to our first Metropole students receiving the Duke of Edinburgh Award.
Planning for next year has begun and we will communicate the information as we open up the Bronze Award to more year groups.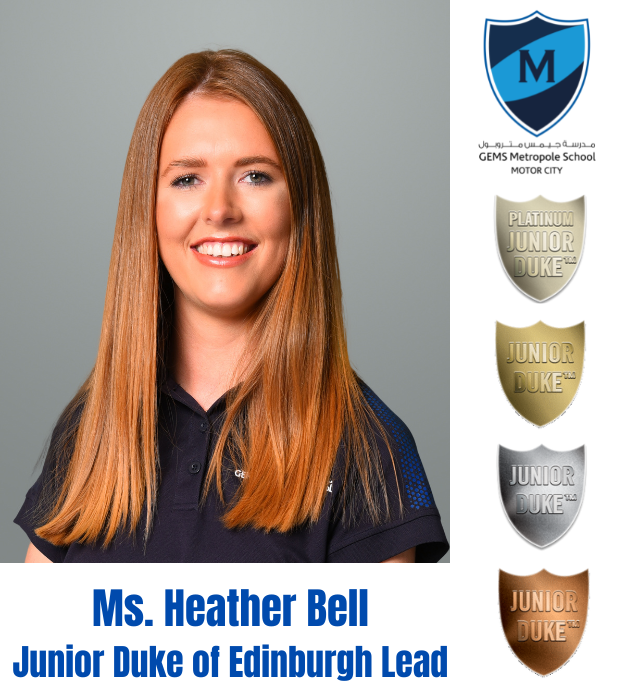 What is the Junior Duke Program?
The Junior Duke program has been launched for primary aged children to encourage and develop valuable life skills and help build their self-confidence. This program gives children the opportunity to complete sets of challenges designed to teach life skills such as changing a tyre, sewing, cooking and much more!
There are different Junior Duke Awards; Bronze, Silver, Gold and Platinum. Ultimately, the Junior Duke Program teaches children to 'have a go' and builds resilience for the children to become independent leaders.
What are the benefits of the Junior Duke Program?
Bringing families together

Helping build a community feel

Creating natural conversation

Giving a feeling of belonging

Creating opportunities for parental links

Finding and developing independence

Discovering self sufficiency

Increasing resilience families
Student Life

GEMS Metropole School strongly embraces the belief that learning occurs in many different settings beyond the walls of a traditional classroom. GEMS Metropole offers programs that introduce students to a variety of exciting, stimulating and enriching experiences.