Extra Curricular Activities
Masterclass
At GEMS Metropole education does not belong solely in the classroom. Opportunities for enrichment activities help students to develop their interest and abilities, provides valuable learning experiences outside their studies and promotes independence and inter-personal skills. We run a fantastic Masterclass program which gives students opportunities to get involved in a wide range of projects, societies and activities in Sport, Creative and Performing Arts as well as academic subjects. Many activities are run by our own staff but we also work with external organisations and specialist providers to ensure a high-quality offer for students. Educational visits, both at home and abroad, are complemented by numerous cultural events in school. Opportunities range from university taster days to annual ski trips, Duke of Edinburgh expeditions to National Day Celebrations. Additionally, students lead events throughout the school calendar including sports days and community Iftar celebrations. These experiences are often the highlight of many students' time at Metropole. Our curriculum also includes specific events to enrich the lives of our students: dedicated days to learn about key life skills such as internet safety and eco weeks supplement our students' learning.We offer a fantastic range of extracurricular activities: our pupils are lively and curious so we love to feed their enthusiasm.
As a school we value the importance of a healthy active lifestyle and have in place comprehensive masterclasses and squads led by teachers, PE staff and outside sports agency providers. Throughout the school year students have the opportunity to compete in national and international competitions.
We design our activities to spark your child's creativity. We inspire them to try something new and learn about leadership and teamwork. The talents and interests we cultivate now will nourish them in the future.
An example of some of the masterclasses we have include:
Video Game Development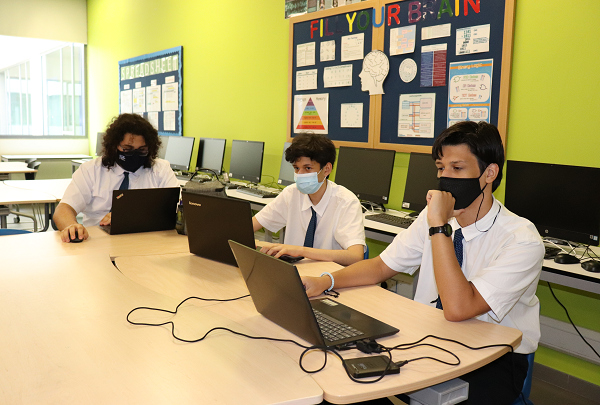 How are video games made? What is the industry? What career opportunities are associated video game development? How hard is it to develop games? All of these questions will be answered in this Masterclass where students will learn video game development using the Unity game engine. This is a complex course which requires commitment and dedication as well as creativity, teamwork and leadership skills.
Debate Mate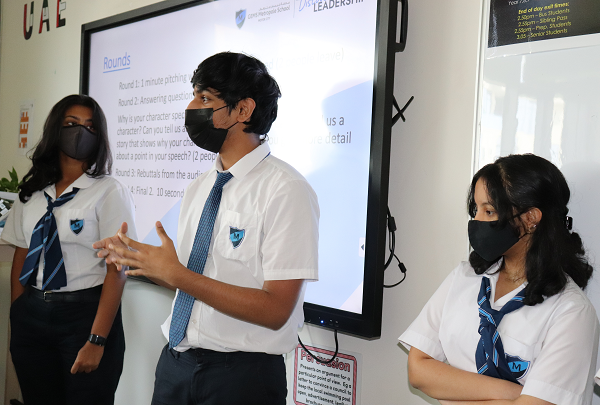 This Masterclass is based on a programme that teaches students how to run a debate, what different roles are in a debate and how to gain confidence in public speaking. This is an excellent step to take before moving on to 6th Form and getting involved in MUN (Model United Nations). Develop those leadership skills by becoming a confident public speaker!
Bollywood Dance and Fitness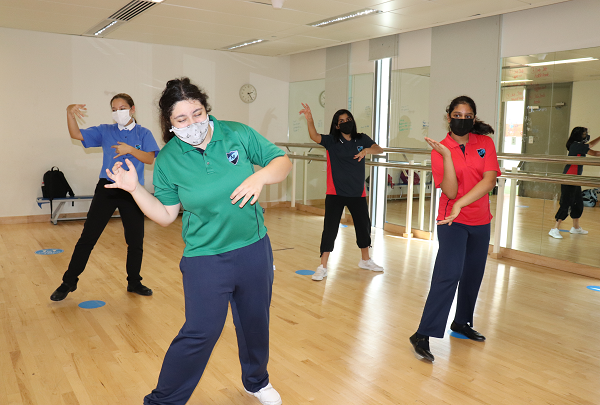 Who says getting in shape can't be fun and cultural at the same time? This workout sets cycles for students to get a cardio workout, and also improve coordination whilst enjoying the beats of Bollywood music.
Eco Club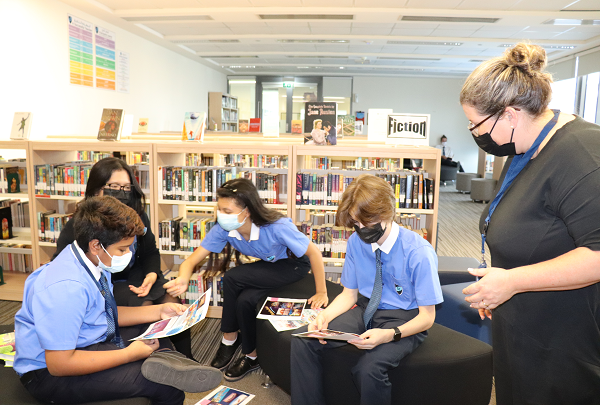 We all know that we have to act now to safeguard our planet for the future. In this Masterclass students will work with the eco committee, helping to make the school and their homes more eco-friendly. They will complete projects in the farm and follow the eco calendar to promote key eco dates.
Science Experiments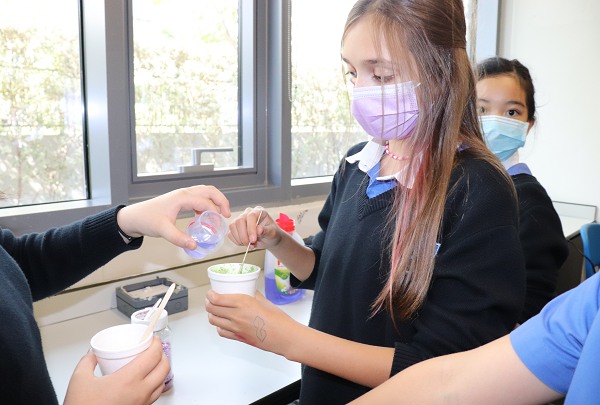 This Masterclass aims to inspire our students to be the next Marie Curie, Issac Newton, Elon Musk or Brian Cox. Students will develop their knowledge and understanding of science concepts and also improve their lab skills. They will plan and conduct experiments and research the science behind it.
External Masterclasses



As a school, we currently offer students the opportunity to take their learning off-site to specialist providers. We currently offer golf lessons and scuba diving.
Golf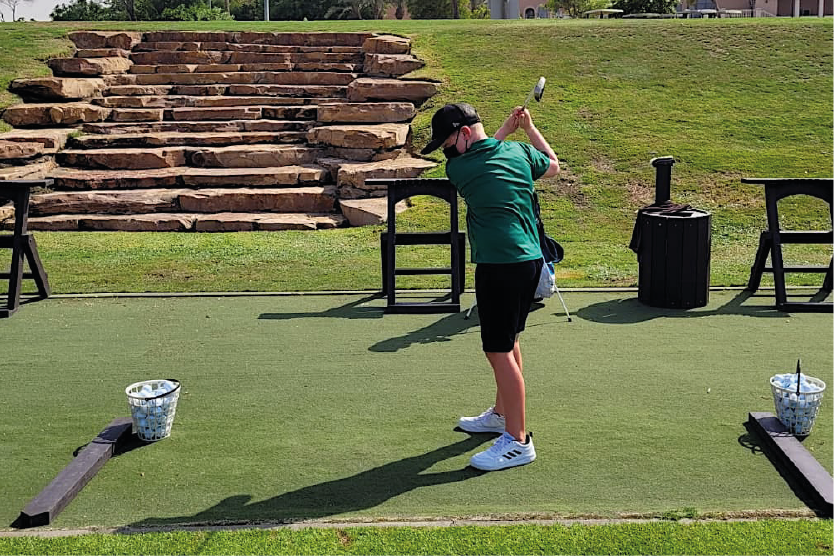 Classes take place at the Peter Cowan Junior Academy at Jumeirah Golf Club. Lessons are designed to improve the students physically, mentally and fundamentally in golf. Students learn and develop into future stars of golf. Learning all aspects of the game from technique to basic rules, the Golf Professionals provide a fun game and task environment for maximum enjoyment.
Scuba Diving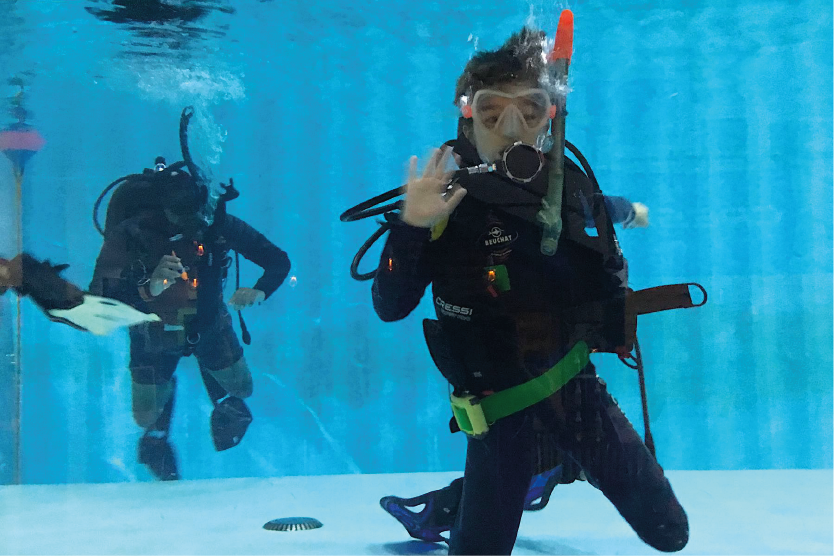 This educational program teaches students about the ocean, marine life and how to protect the aquatic world while actually having fun in the pool! The program is call PADI Seal Team and students learn how to use basic scuba equipment in a safe environment. At the end of the course, students receive a PADI certification in recognition of their effort.
Infant School
| | |
| --- | --- |
| Year 1 | Year 2 |
| Forest school | Origami |
| Drama | Arts & Crafts |
| Choir | Dancing |
| Cooking | Drama |
| Arts & Crafts | Choir |
| Mindfulness | Forest School |
| Yoga | Cooking |
| Choir | DT- Moving |
| Drama | Mechanisms |
| Sketching | Mindfulness |
| Crazy writing | Fitness Bootcamp |
| Lego Club | ICT-Augmented Reality |
Junior School
| | | | |
| --- | --- | --- | --- |
| Year 3 | Year 4 | Year 5 | Year 6 |
| Public speaking | Islamic Club | Fitness For Life | Sketching |
| Crazy Writing | German | Photography | Salsa |
| Drama | Digital Escape room | Arts and crafts | Water Polo |
| Irish Dancing | Arts and Crafts | Drama | Strategy Games |
| Book Club | Arabic Calligraphy | Coding | Water polo |
| Robotics | Quiz time | Book Club | Arabic Calligraphy |
| iMovie | Scrabble Club | Chess | Crazy Writing |
| Arabic Choir | Quiz-Lit | Mindfulness | Mindfulness |
| Card games and tricks | Problem Solving | Maths Problem Solving | Photography |
| Theatrical face painting | Chess/Strategy Games | Coding | Coding |
| Public Speaking | Musical Theatre | Arabic Poetry | Strategy Games |
At GEMS Metropole we are committed to providing our pupils the foundations of a healthy lifestyle. Within each year group units of study include: Athletics, Invasion Games, Net & Ball Games, Striking & Fielding Games, Gymnastics, Dance and Outdoor pursuits.
School swimming lessons take place in our large outdoor pool. The aim is to provide a fun water based alternative physical activity while developing water confidence, stroke technique and an understanding of water safety.