Uniforms
Uniforms of GEMS Metropole School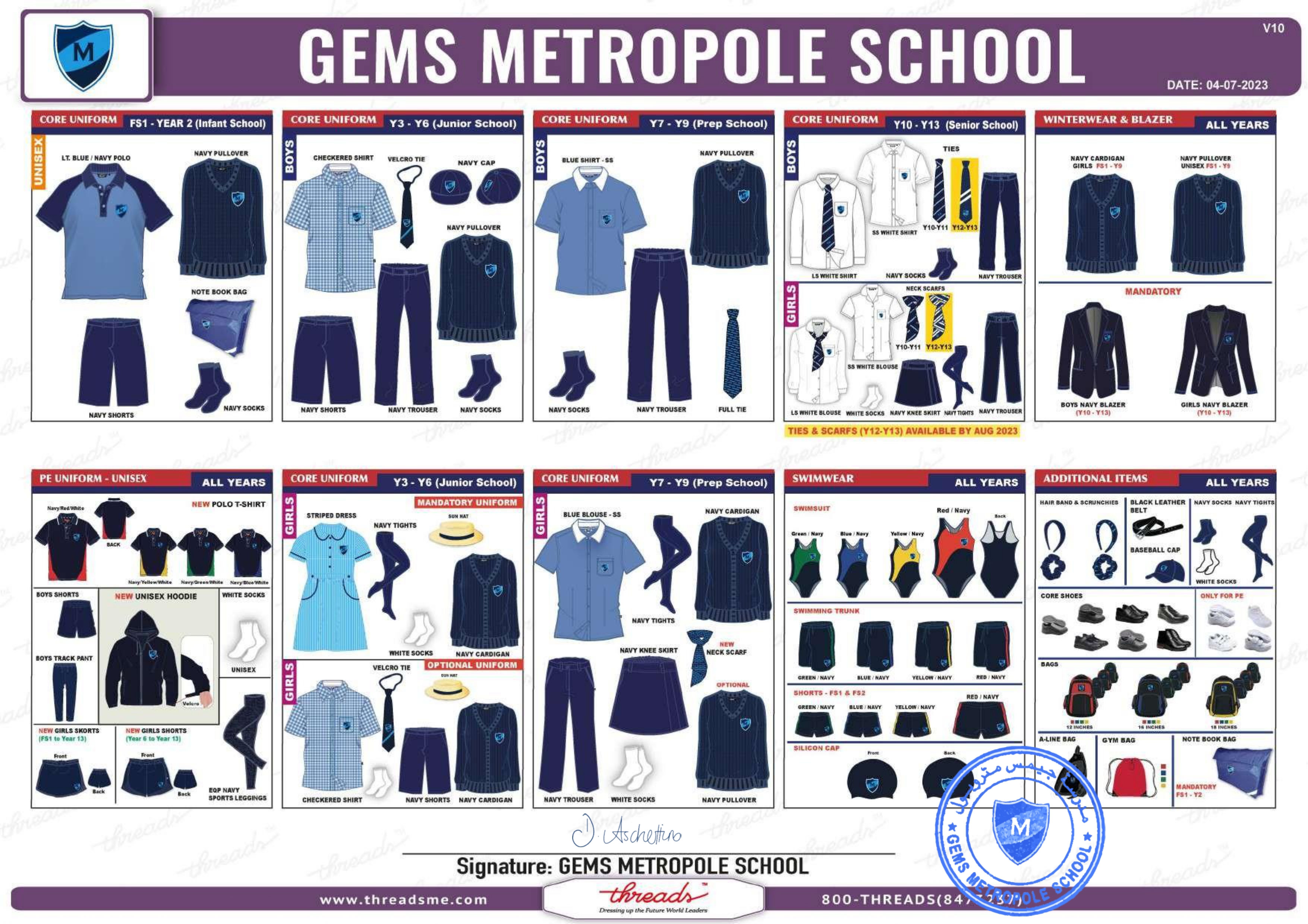 Our school uniforms is available from THREADS The Uniform Store (https://www.threadsme.com). Please note that the uniform should ONLY be procured from THREADS to ensure uniformity of style and fabric. Substitutes are not acceptable.

We expect all our students to come to school properly groomed and dressed appropriately. This ensures we set a professional work ethic. If the uniform gets damaged or discoloured, we request that a replacement be purchased at the earliest.

Students must be aware that our expectations are the same when they are wearing the Metropole uniform outside of school. We request the parents to support their child meeting the above expectations.
The school is divided in 4 divisions:
INFANT SCHOOL: Foundation Stage to Year 2
JUNIOR SCHOOL: Year 3 to Year 6
PREP SCHOOL: Year 7 to Year 9
SENIOR SCHOOL: Year 10 to Year 13
SHOES
Students shoes should be black, polished leather and with navy blue/white socks based on which division of the school the studentrepresents.
Girls are not allowed to wear heels. Students (FS to Year 9) have to wear black velcro shoes & seniors have to wear standard black plain shoes (Senior boys shoes should have laces on them ).
*** If the student does not have the correct footwear, they will be sent home.