Model United Nations
What is Model United Nations?
Model United Nations or MUN – as it is commonly known - is a simulation of the actual United Nations conferences, where the students are tasked in solving global issues through research, drafting, lobbying and debating to pass suitable resolutions for global issues at hand. Students take on the roles of delegates, speakers and chairs representing different countries and work with other students from different schools and backgrounds to have discussions and finally reach a solution to the current agenda assigned to them. The agendas or topics that are worked on during the conference reflect real-world issues that are being discussed at the United Nations.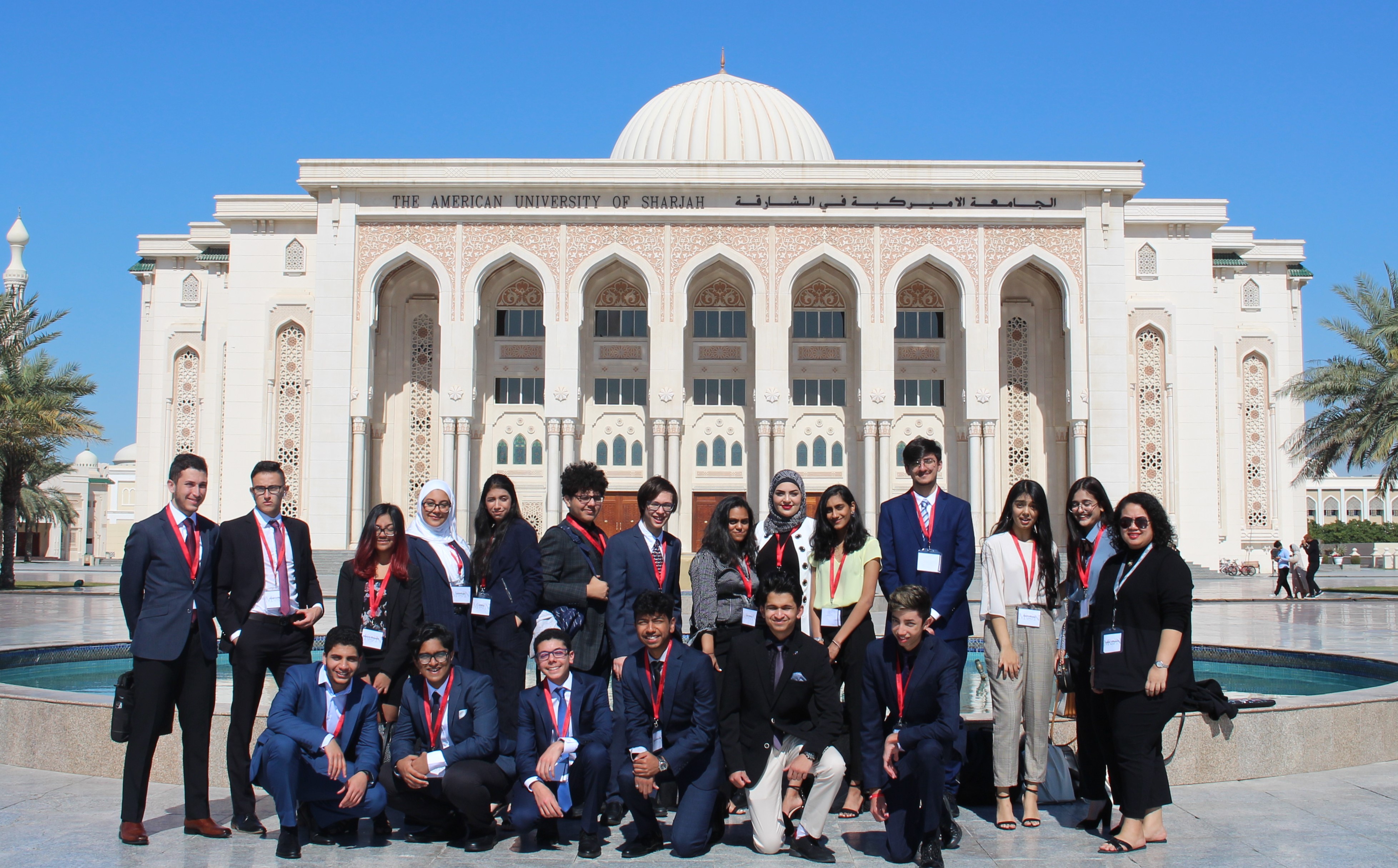 What are the benefits of attending a Model United Nations conference?
Preparing and participating in a MUN helps students develop a plethora of skills namely leadership, research, writing, public speaking, and problem-solving. Moreover, coming up with solutions that are acceptable to a majority of the representatives also inculcates skills of negotiation, conflict resolution, and cooperation. MUNs are known for their quality, high standards, and difficulty levels, and participating in one will work as an asset when students apply for colleges and/or jobs. Ivy League colleges, Russell Group universities, Group8 universities, etc. have been known to give additional consideration to students who have attended MUNs. Admissions officers and job interviewers look for candidates with discipline, confidence, analytical ability, and problem-solving skills; all traits that are exemplified by participating in MUNs.
The Model United Nations (MUN) conferences are an ideal way for students to challenge themselves and improve their professional skills, communication skills, and global knowledge. At the end of a MUN conference, the traits inculcated will serve our students well in their future endeavours.
So far, the Metropole MUN delegates have represented the school at the American University of Dubai and American University of Sharjah Model United Nations. The MTS delegates have returned with great awards like Best Speaker, Best Research and Distinguished Delegate. Our delegates are excited for the next MUN Conference.