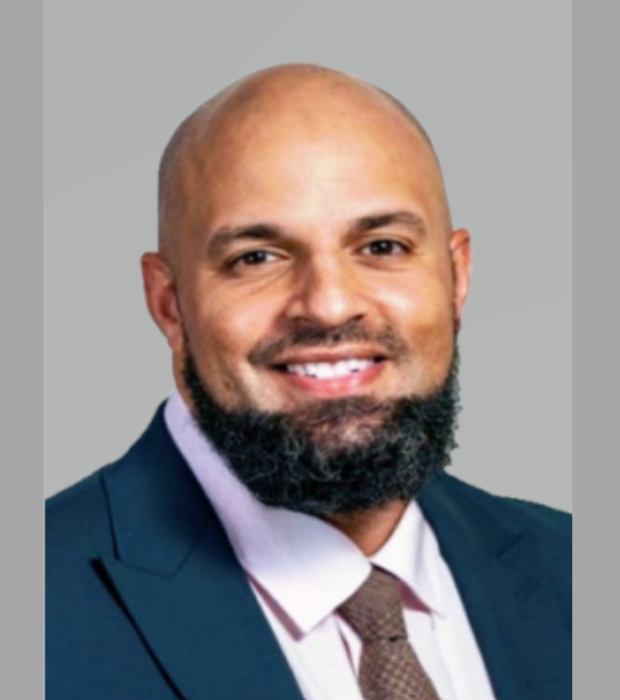 Sean Dennis
Head of Senior School
My name is Sean Dennis, and I am thrilled to have the opportunity to join GEMS Metropole and serve as your Head of Senior School. With 15 years of experience working in both the UK and Qatar, I am excited to bring my expertise to the Emirates.

I was born in London, England, and completed my undergraduate degree in Physical Education at the University of Brighton. Soon after, I obtained my QTS and secured my first teaching post at a nationally recognized Sports College in East London, spending the next 7 years serving the local community.

In 2015, my family and I decided to move to Doha, Qatar, as I took up the post of Head of PE and lead teacher across our cluster before being promoted into senior leadership.

Since 2018, I have gained significant experience in a number of leadership roles. These have included Deputy Head of Primary and Secondary, School-wide Pastoral lead, and Secondary Academic lead. I have also been the WASC lead, supporting our academy in securing a 6-year International accreditation.

Outside of education, I am hugely passionate about philanthropy, particularly in tackling food insecurity. My wife and I established a grassroots initiative that has provided food to over 30,000 individuals in need. My other interests include martial arts, reading, family, and faith.

In my role as Head of Senior School, I am dedicated to delivering world-class education and providing our students with the best possible opportunities to achieve their full potential. I am excited to work with the talented team at GEMS Metropole to ensure that we provide the highest standards of education and prepare our students for success in a rapidly changing world.

I am confident that together, we can make a significant difference in the lives of our students, and I am honored to be a part of the GEMS Metropole community.

More To Explore
Arabic and Islamic

We teach Islamic Studies from Year 1 to Year 12 for native and non-native Arabic speaker Muslims as part of the normal school curriculum