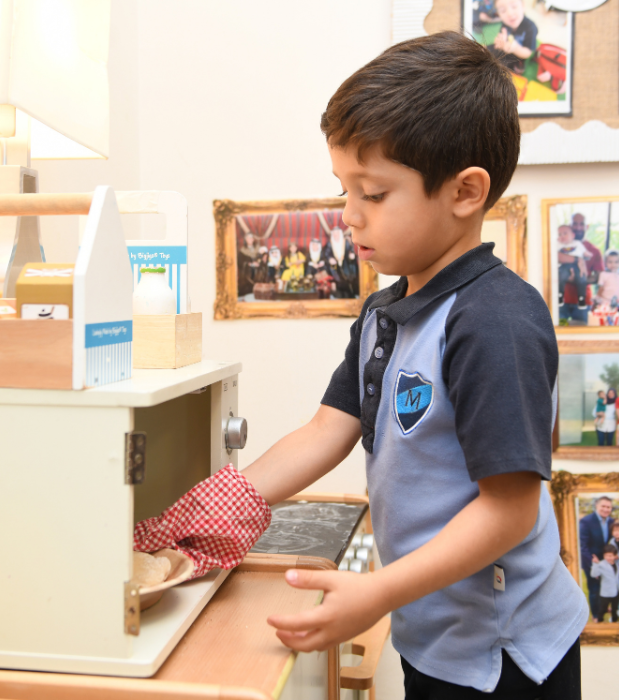 Why having a first day of school action plan is important
By Emily Smith, Head of Infant School at GEMS Metropole School – Motor City 
A child's first day at school can be a challenging experience, not just for the child but also the parent. The transition from being at home or at a nursery to a new environment can be overwhelming. Parents can also face anxiety or uncertainty around this transition as much as their children. However, parents play a significant role in supporting their child in this new chapter of their lives and the importance of this should not be underestimated.
Whether the first day is a short, a small group session or a full day with everyone in, there is going to be a whole bag full of different emotions about the day. There will be parents wave their children goodbye and walk away without a second look and there will be parents who have tissues and are trying to see what their child is doing through the classroom window, as well as every other emotion in-between. Every child and parent will react differently and you may even experience different reactions and emotions to those you were expecting to feel.
While it is crucial that you are supportive of your child, it is also important to encourage their independence. You can help this by practicing daily tasks such as carrying their own backpack, trying to dress themselves and put their own shoes on. Once you are at the door, support them to hang up their own belongings, tell them you hope they have the best day and let them know who is picking them up at the end of the day or the session. This creates security for your child.
Creating a routine ahead of the first day can help your child adjust to the new school routines. Setting aside time for activities such as reading, playing and sleeping can help establish a sense of structure and safety. This can help a child feel settled, especially during the first few weeks of school.
Whatever feelings you are experiencing remember you only have this day once. Take photos, enjoy your walk or drive to school and have a plan. You, along with many other parents may be overcome with emotion. You may shed a tear or two. The first day of school is a good day to arrange a stop at the coffee shop with other parents if you don't have to rush off. Chances are that you're all feeling the same thing.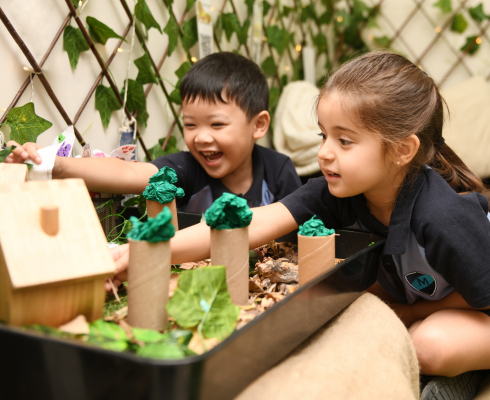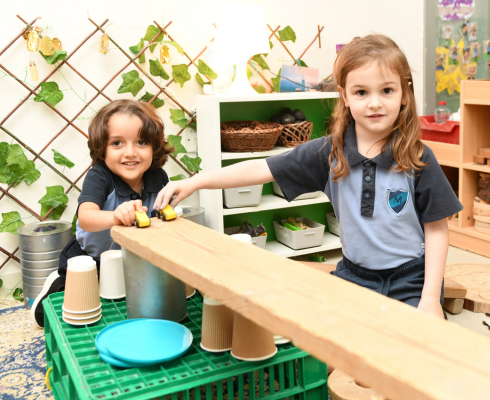 Action plan
It is important to remember that children do not always react to the way we expect in situations and starting a new school is often one of them. Sometimes the most confident and resilient children are the ones who find it difficult to say goodbye. Have a plan of action for how you would like to approach a situation where a child behaves in a way you do not expect. Sometimes children will cling to legs and refuse to let go. Think about if you are comfortable with the class teacher supporting you in this situation and how you would wish them to do so. FS teachers in particular are very nurturing and have lots of experience in supporting children to separate from parents. Think about what has worked in the past when your child has been upset in a situation, and what worked on that occasion.
About the Author
Emily Smith is a Head of Infant School at GEMS Metropole School - Motor City. Emily is also the author of A Parent's guide to the FS2 Year (July 2023).
Get in Touch!