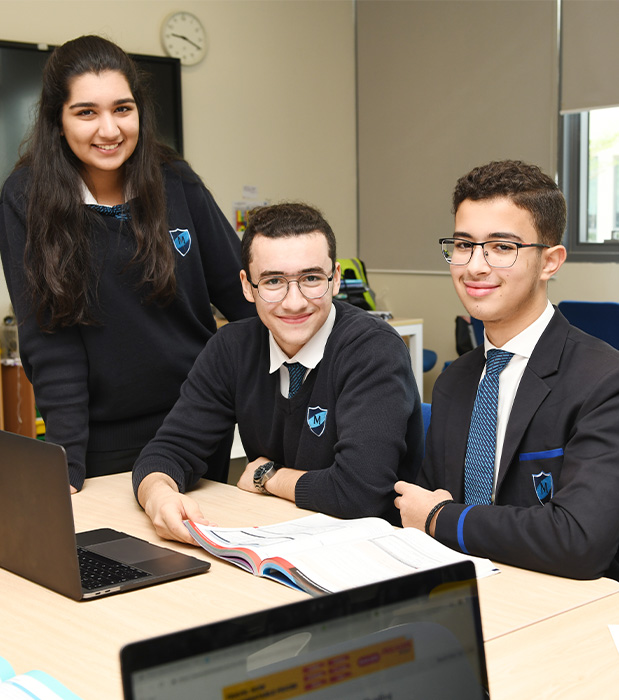 Scholarships
Online Scholarship Application Form
GEMS Metropole School offers scholarships to recognise excellence and potential of excellence. Recipients are required to show strong and ongoing contribution to the life of the school in their particular field, to work hard and to set a good example. The awarding of a Scholarship requires good conduct and achievement in the school.

The candidates will benefit from a concession ranging from 10 to 100 percent off their annual school fees, the scholarships will be awarded for a single academic year and awardees will be required to apply for renewal annually.
Types of Scholarships
We offer three types scholarships for students in our school. Scholarships may be awarded for high achieving students who show excellence or outstanding potential in one or more of the following areas:
Academic Scholarships
At GEMS Metropole School we strive for academic excellence for all of our students and hence we will support success in academia through a scholarship system.
Only applications which fulfill the scholarship criteria will be considered. The criteria for consideration is as follows;
Specific eligibility criteria for academic scholarships
Applicants should be Year 6 onwards
Must be currently enrolled in GEMS Metropole School
CAT4 assessment in the top 5% of their respective year group
Be a part of the schools 'Futures Programme' or equivalent Gifted and Talented Programme
Needs to be actively engaged in an Enrichment Programme e.g. Duke of Edinburgh, IPQ or equivalent
Have received external results (GCSE's) in the top 10% of a particular cohort or predicted within the top 10% for external examinations (GCSE, A-Levels)
Consistently contributing towards learning and growth in lessons
Have achieved academic accreditation for a particular academic discipline at a country/regional/city level e.g. winning a national/international debating award, a national/international S.T.E.A.M competition
Represented the school in academia in at least two subjects
Have had experience of contributing positively to the whole school community through various leadership initiatives
Must not be having another scholarship from any other organisation within UAE or outside UAE
*Applicants must meet most if not all of the above criteria to be considered
If you wish to apply for Academic Scholaships, please complete the below Scholarship Application Form and submit it along with the required supplementary documentation to substantiate your application to Mark McAdam, [email protected]
Sports Scholarships
We cultivate and support young and talented athletes at all levels and intend to recognize distinguished performers who are able to qualify for a Sports Scholarship.
Specific eligibility criteria for Sports scholarships
Represent their country, region or city in one or more sports
Demonstrate outstanding ability, dedication and potential
Represent their school in their chosen sport
Make a significant contribution to the sport at their school and inspire others as a role model
Consistently achieve closely monitored academic individual targets throughout the year
If you wish to apply for Sports Scholaships, please complete the below Scholarship Application Form and submit it along with the required supplementary documentation to substantiate your application to Richard Austin [email protected]
Quran Scholarships
Specific eligibility criteria for Quran scholarships
GEMS Metropole School nurtures culture and heritage linked to United Arab Emirates traditions, values, language and religion. The annual School Quran competition will assess students in recitation and memorization of the Holy Quran to award scholarships.
Applicants must be Year 3 onwards
Students demonstrate at least one juz of memorization within the academic year to be considered for first prize
Students demonstrate one long surah memorization within the academic year to be considered for second prize
Students entering the recitation competition must meet 90% of this set recitation rules to be considered for first and second prize
Annual Quran competition must be entered in January each year through the Islamic department. (No application process similar to sports or academic scholarships)
How to Apply for a Scholarship
In order to proceed with the application process candidates must follow the process below:
Completed GEMS Scholarship Application Form.
Copies of child's previous 2 years' school reports.
Any supporting documentation, such as recommendation letter, copied of awards / certificates received, portfolio of results, press clippings and/or video evidence.
Please submit the completed Scholarship Application Form along with the required supplementary documentation to substantiate your application to: