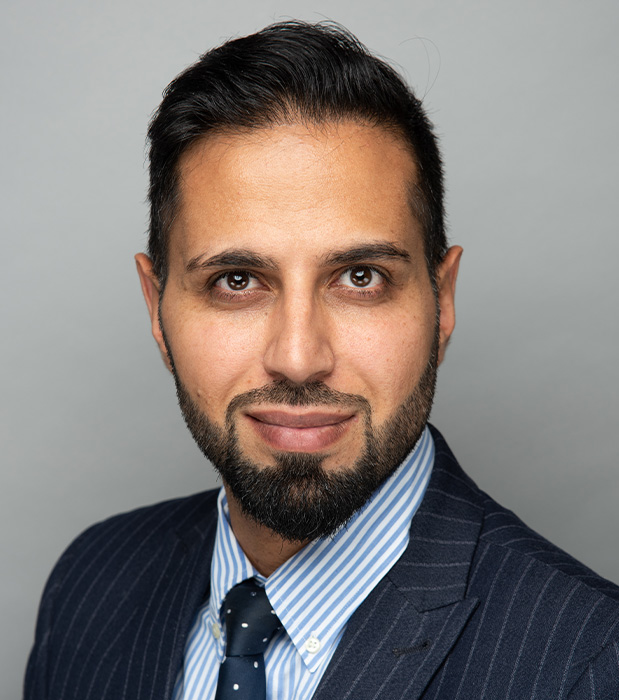 Nav Iqbal
School Principal
My name is Nav Iqbal and it is a great privilege and honour to be the Principal and CEO of GEMS Metropole School – Motor City.
The very first thing I would like you to know about me is that I am a proud dad of 4 boys; my eldest son is 19 years old and the youngest is 2. I can relate with any parent who is having sleepless nights thinking about the tests that come with a teenager as well as the night feeds with a baby. Being a family man requires a strong partner, my wife is what keeps me strong and helps to inspire me as a strong business woman. I love this part of my life as it inspires and drives me every day to help make the lives of every young person that little bit better.
I am a leader who takes a vision and makes it reality, I always aim to place the wellbeing of every young person at the heart of any decisions I make; my mantra has always been that I will regulate my decisions by what is in the best interest of the children, with this I have never made a wrong decision. This approach has always been respected by colleagues, parents and the community.
Growing up, I had very few role models who would inspire me and others around me, I wanted to change this for the communities I serve. I strive to be an inspirational leader who can motivate and lead others and help to create leaders around me. It is always great to hear from colleagues, students and parents that I bring out the best in everyone, and help them drive their ambitions into reality. I am not a super hero but if I was, then this would certainly be one of my powers!
I believe learning is a part of life which continues throughout our lives, I am always learning and have successfully completed an M.Ed. in Educational Leadership from the University of Nottingham and more recently my National Professional Qualification in Executive Leadership (NPQEL). I believe it is important to share my learning experiences with others around me so that it helps them to aspire and grow. I have been fortunate to be working in school leadership for over a decade and before this I worked in banking in the UK as a mortgage adviser. I have held many roles in school from a Secondary Psychology teacher, working up to Head of Department, Assistant Head, Deputy Principal, Principal and more recently as an Executive Principal. I have been fortunate enough to successfully startup two schools over 8 years, I have been able to contribute positively in both school communities and I look to do the same with Metropole.
My greatest learning was as an entrepreneur of a few small businesses; what I learnt during this time surpassed anything else, enterprise and work experience are a key part of learning for every young person and areas which I will always encourage and expect from my school. Having a balance of both school and industry based experience has served me well to drive my school successfully and improve the learning experience of every child.
Outside of the school I like to spend time in the gym, I have always enjoyed eating but as I'm getting older now I have had to cut out a lot of this, it has not been easy and I do sometimes enjoy a sweet dish. Spending time with my family is a core part of my life and we do a lot as a unit, this brings me a lot of joy and yes brings out the child in me; I sometimes enjoy playing with the Lego pieces more than my young boys.
There is much I could share with you about me, but I will reserve that for when we speak, I am an advocate of having conversations and bringing the community together, so the next time you see me, please stop and chat, being from Yorkshire in the UK we like to talk and love to drink tea.
Mr. NAV IQBAL
Discussions
To watch Mr. Nav talk about his educational philosophies and views on how to best support our students, please see the following videos
Leaders create opportunities

"You are partners in your child's school"

On dads' engagement in school life

"This is something important in school and at home"

On Character Building and GEMS Jewels of Kindness

"It's important to share important feedback"

On Effective Communication