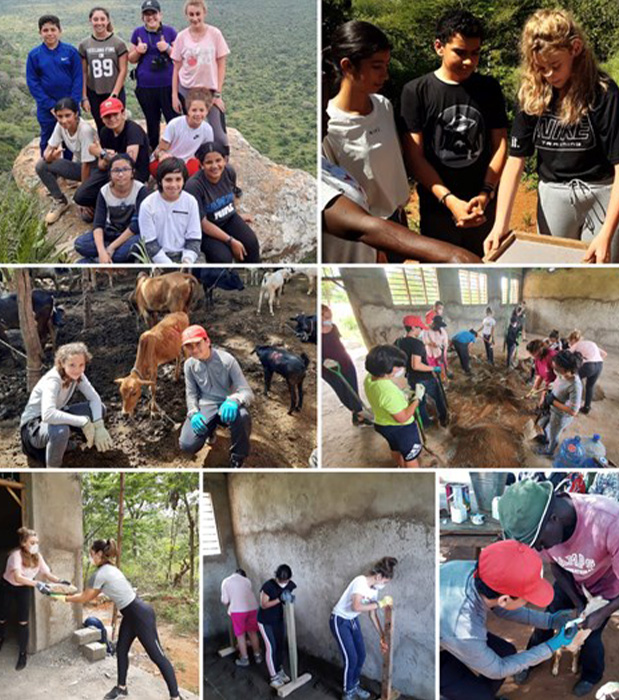 Field Trips
Educational Excursions
Kenya Expedition
In February 2020 students from GEMS Metropole School visited Kenya to help build a new school in Kenya. They worked hard throughout the entire expedition. They started by laying the floor for the new school building as the old building had been deemed structurally unsafe.
They also made part of an elephant deterrent fence which was harder than it sounds and looks. This helped the local community keep their valuable crops free from hungry animals.
De-worming the goats was a hit with the students and they enjoyed goat snuggles afterwards. They were very pleased with themselves as the students managed to beat their target of 100 and de-wormed 122 goats! This was a great help to so many of the local farmers and an amazing opportunity for the students to give back to a global initiative.
Camps and Tours
Educational visits enable us to enhance, develop and extend our curriculum.
We view every visit as an experience for the pupils and an opportunity for them to develop. All experiences are risk assessed and we adhere to rigorous health and safety requirements.
Here are just some of the educational visits the children currently access:
| | |
| --- | --- |
| FS and Primary | Secondary |
| Little Explorers | Dibba - Outdoor Activities |
| Sharjah Planetarium | Calba - Outdoor Activities |
| Sharjah Aquarium | Georgia – Skiing |
| KidsZania | Kenya – Community Service Trip |
| RAK – Outdoor Activities | Madrid – Sports Training |
Every trip is reviewed and we do not always do the same trips every year. We aim to balance learning experiences with affordability and impact.