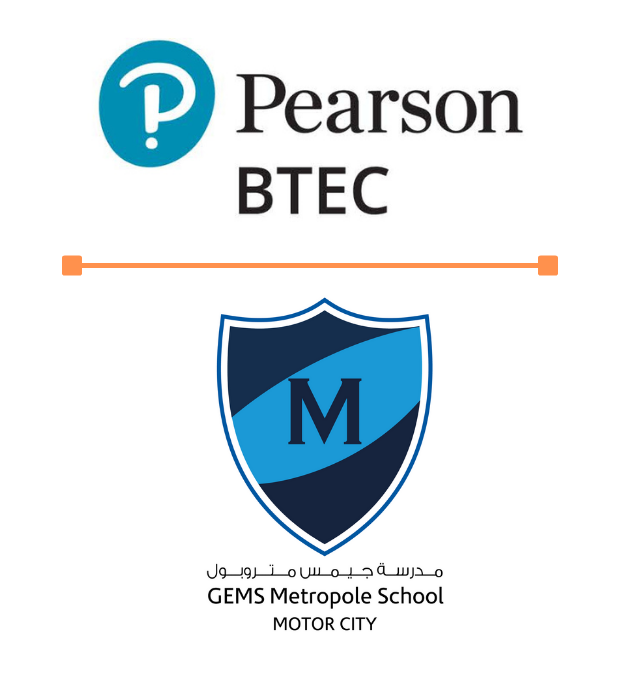 Senior School BTEC
BTEC Courses at GEMS Metropole
At GEMS Metropole we are proud to offer a range of BTEC courses at both Level 2 and Level 3.
BTECs are specialist career-related qualifications that combine practical learning with subject and theory content. They are flexible qualifications and can be studied alongside or instead of, both GCSEs and A-Levels here at Metropole.
All BTECs are divided into units, which cover specific areas of knowledge, skills, and understanding required by the particular sector or industry. The key contents of all courses include:
Every BTEC student takes the core units, which provide a broad foundation and understanding about the sector.





There is a range of optional units to choose from which enable students to focus on particular interests and plans they have for next steps into further study or employment.





The course involves a series of assignments which can be written or activity-based, for example creating a film clip, planning and carrying out an experiment, or creating a business plan. Students complete some assignments individually and some as part of a team. For some BTEC courses, students can also apply their knowledge and skills through work experience.
What is BTEC Level 2?
BTEC Level 2 subjects, equivalent to a GCSE, offer an introduction to work in a vocational sector. Combined with other qualifications, these can enable you to go on to further study or into employment.
What is BTEC Level 3?
BTEC Level 3 subjects, equivalent to A Levels, are well regarded by a large array of UK universities and others from around the World, further education colleges, and employers. A Level 3 qualifications can lead to direct employment, continuing study, or professional development programmes.