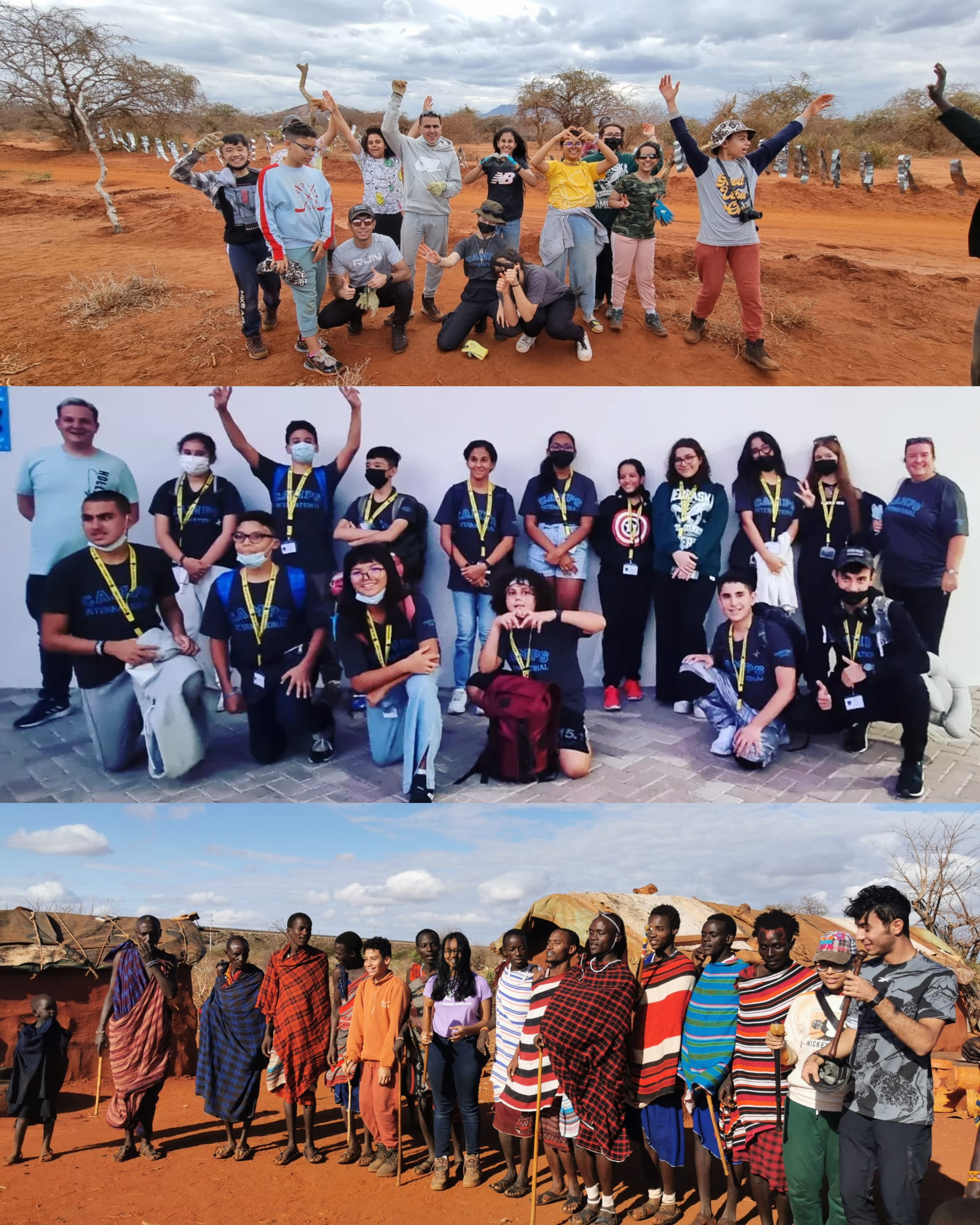 Field Trips
Kenya Expedition 2022
It was a very interesting place to visit. We start every morning with a nice breakfast, in this lovely place.
The first day, we made a fence to protect local fields from the Elephants. The next day we had a long 7 hours hiking in Marungu hills, then some beads making and some paper making from the Elephant dung, what an interesting experience!
We were so happy to support the school projects and help the students to have a better place to learn and study. We worked hard, we laughed a lot, we did our best to play with the kids and see the smiles on their faces. The Safari trip was another amazing experience I ever had, it's a different part of the world. (JUST BEAUTIFUL!)
It was very interesting to know a new magical place in this part of the world that we live in. I recommend this trip to everyone to be more independent, curious about new places, and to give back to communities and to help people.
Thank you, GEMS Metropole, for giving me this opportunity! - Basil Darkal - 9E
Camps and Tours
Educational visits enable us to enhance, develop and extend our curriculum.
We view every visit as an experience for the pupils and an opportunity for them to develop. All experiences are risk assessed and we adhere to rigorous health and safety requirements.
Here are just some of the educational visits the children currently access: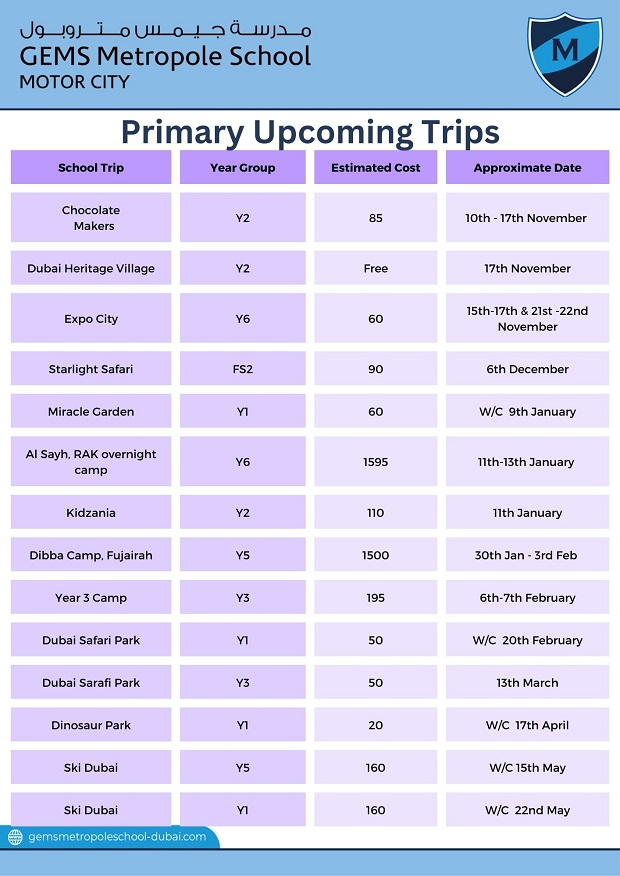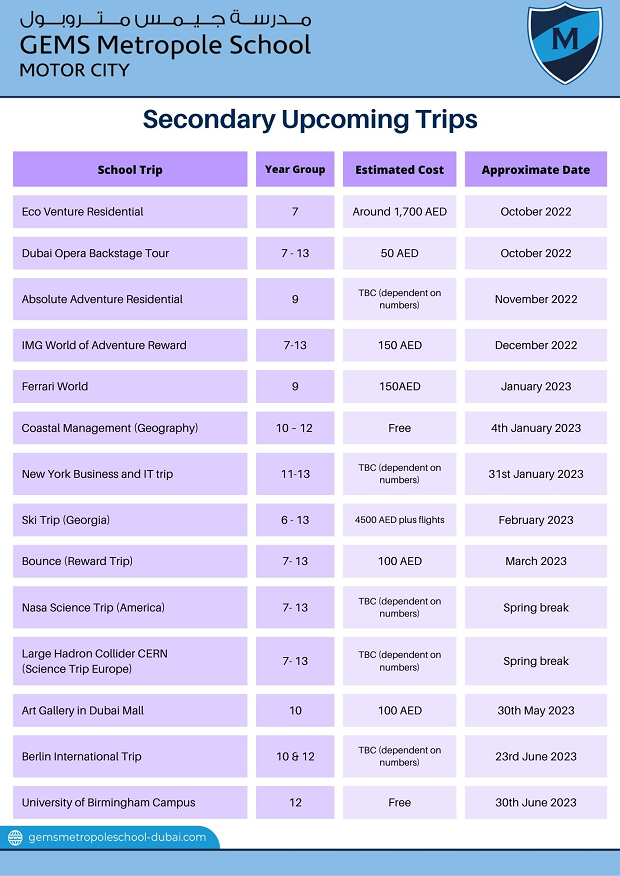 Every trip is reviewed and we do not always do the same trips every year. We aim to balance learning experiences with affordability and impact.