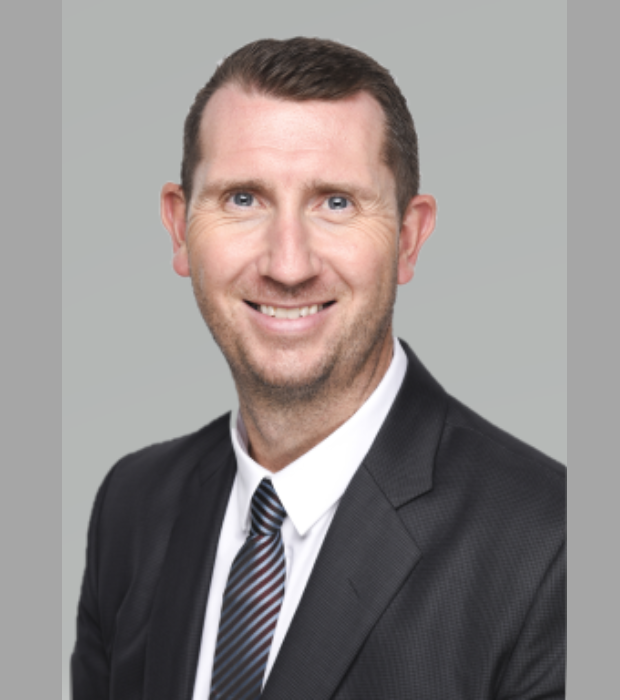 Greig Barnes
Assistant Headteacher of Secondary
My name is Greig Barnes, and I am delighted to be joining GEMS Metropole school in the new academic year. I have been living in Dubai with my wife and two children for seven years and bring with me 20 years of educational experience. My subject specialisms are Maths and Physical education and I hold a senior leadership position in my current school, that is currently rated Outstanding by the KHDA. I hope to bring my experience of working in an outstanding school to GEMS Metropole, to further enhance the development of the school and align with the vision of the senior leaders to ensure the school continues to make rapid and sustained progress.
Born and raised on the east coast of Scotland, near St Andrews, I made the decision to move south where I attended Manchester Metropolitan University to study Secondary Physical Education, before taking up my first teaching job in Staffordshire, England. Since gaining my PGCE in secondary education, I have taught across the key stages and held senior roles within the pastoral and academic systems in both my current and previous schools. During this time, I also completed a PGCiE for innovation in education. In my current role I am a senior leader in charge of the academic progress and success of the students in the secondary school. I have implemented and managed change to ensure student individual educational pathways and outcomes are met.
I arrived in Dubai in August 2016 with my wife and two children and have enjoyed the extensive opportunities of living in such a vibrant and multicultural environment. I continue to keep my strong sporting background through coaching school sports teams, watching live sport or watching my children compete in their various sporting activities on the weekend. As a family we enjoy travelling and visiting new countries and experiencing other cultures.
To support your child during their academic journey, I believe the partnership between the child, the parents and the school is of paramount importance. With this in mind, I look forward to meeting each of you in due course. I am thoroughly looking forward to joining the Metropole community.
More To Explore
Secondary Curriculum

GEMS Metropole School teachers plan challenging, well-organised, interesting lessons with good pace, and incorporate a range of teaching and Assessment for Learning pedagogies. There are regular opportunities for leadership, decision-making and problem solving and pupils are encouraged to take an active role in the learning opportunities they encounter.

Sixth Form

Our Sixth Form will inspire our school student leaders to follow the guiding principles of our school, to develop academically, culturally and physically through a commitment to academic achievement and success; by being responsible citizens when representing the school through community service; and by displaying an overall commitment to tolerance and respect in all they undertake.